');mask-image:url('data:image/svg+xml;utf8,');mask-mode:alpha;-webkit-mask-repeat:no-repeat;mask-repeat:no-repeat;-webkit-mask-size:contain;mask-size:contain;-webkit-mask-position:center;mask-position:center;border-radius:0}}.wp-block-latest-comments__comment{font-size:15px;line-height:1.1;list-style:none;margin-bottom:1em}.has-avatars .wp-block-latest-comments__comment{min-height:36px;list-style:none}.has-avatars .wp-block-latest-comments__comment .wp-block-latest-comments__comment-excerpt,.has-avatars .wp-block-latest-comments__comment .wp-block-latest-comments__comment-meta{margin-left:52px}.has-dates .wp-block-latest-comments__comment,.has-excerpts .wp-block-latest-comments__comment{line-height:1.5}.wp-block-latest-comments__comment-excerpt p{font-size:14px;line-height:1.8;margin:5px 0 20px}.wp-block-latest-comments__comment-date{color:#8f98a1;display:block;font-size:12px}.wp-block-latest-comments .avatar,.wp-block-latest-comments__comment-avatar{border-radius:24px;display:block;float:left;height:40px;margin-right:12px;width:40px}.wp-block-latest-posts.alignleft{margin-right:2em}.wp-block-latest-posts.alignright{margin-left:2em}.wp-block-latest-posts.wp-block-latest-posts__list{list-style:none}.wp-block-latest-posts.wp-block-latest-posts__list li{clear:both}.wp-block-latest-posts.is-grid{display:flex;flex-wrap:wrap;padding:0}.wp-block-latest-posts.is-grid li{margin:0 16px 16px 0;width:100%}@media (min-width:600px){.wp-block-latest-posts.columns-2 li{width:calc(50% - 16px)}.wp-block-latest-posts.columns-3 li{width:calc(33.33333% - 16px)}.wp-block-latest-posts.columns-4 li{width:calc(25% - 16px)}.wp-block-latest-posts.columns-5 li{width:calc(20% - 16px)}.wp-block-latest-posts.columns-6 li{width:calc(16.66667% - 16px)}}.wp-block-latest-posts__post-date{display:block;color:#6c7781;font-size:13px}.wp-block-latest-posts__post-excerpt{margin-top:8px;margin-bottom:16px}.wp-block-latest-posts__featured-image img{height:auto;width:auto}.wp-block-latest-posts__featured-image.alignleft{margin-right:1em}.wp-block-latest-posts__featured-image.alignright{margin-left:1em}.wp-block-latest-posts__featured-image.aligncenter{margin-bottom:1em;text-align:center}.wp-block-media-text{ /*!rtl:begin:ignore*/direction:ltr; /*!rtl:end:ignore*/display:-ms-grid;display:grid;-ms-grid-columns:50% 1fr;grid-template-columns:50% 1fr;-ms-grid-rows:auto;grid-template-rows:auto}.wp-block-media-text.has-media-on-the-right{-ms-grid-columns:1fr 50%;grid-template-columns:1fr 50%}.wp-block-media-text.is-vertically-aligned-top .wp-block-media-text__content,.wp-block-media-text.is-vertically-aligned-top .wp-block-media-text__media{-ms-grid-row-align:start;align-self:start}.wp-block-media-text.is-vertically-aligned-center .wp-block-media-text__content,.wp-block-media-text.is-vertically-aligned-center .wp-block-media-text__media,.wp-block-media-text .wp-block-media-text__content,.wp-block-media-text .wp-block-media-text__media{-ms-grid-row-align:center;align-self:center}.wp-block-media-text.is-vertically-aligned-bottom .wp-block-media-text__content,.wp-block-media-text.is-vertically-aligned-bottom .wp-block-media-text__media{-ms-grid-row-align:end;align-self:end}.wp-block-media-text .wp-block-media-text__media{ /*!rtl:begin:ignore*/-ms-grid-column:1;grid-column:1;-ms-grid-row:1;grid-row:1; /*!rtl:end:ignore*/margin:0}.wp-block-media-text .wp-block-media-text__content{direction:ltr; /*!rtl:begin:ignore*/-ms-grid-column:2;grid-column:2;-ms-grid-row:1;grid-row:1; /*!rtl:end:ignore*/padding:0 8%;word-break:break-word}.wp-block-media-text.has-media-on-the-right .wp-block-media-text__media{ /*!rtl:begin:ignore*/-ms-grid-column:2;grid-column:2;-ms-grid-row:1;grid-row:1 /*!rtl:end:ignore*/}.wp-block-media-text.has-media-on-the-right .wp-block-media-text__content{ /*!rtl:begin:ignore*/-ms-grid-column:1;grid-column:1;-ms-grid-row:1;grid-row:1 /*!rtl:end:ignore*/}.wp-block-media-text>figure>img,.wp-block-media-text>figure>video{max-width:unset;width:100%;vertical-align:middle}.wp-block-media-text.is-image-fill figure.wp-block-media-text__media{height:100%;min-height:250px;background-size:cover}.wp-block-media-text.is-image-fill figure.wp-block-media-text__media>img{position:absolute;width:1px;height:1px;padding:0;margin:-1px;overflow:hidden;clip:rect(0,0,0,0);border:0}@media (max-width:600px){.wp-block-media-text.is-stacked-on-mobile{-ms-grid-columns:100%!important;grid-template-columns:100%!important}.wp-block-media-text.is-stacked-on-mobile .wp-block-media-text__media{-ms-grid-column:1;grid-column:1;-ms-grid-row:1;grid-row:1}.wp-block-media-text.is-stacked-on-mobile.has-media-on-the-right .wp-block-media-text__media,.wp-block-media-text.is-stacked-on-mobile .wp-block-media-text__content{-ms-grid-column:1;grid-column:1;-ms-grid-row:2;grid-row:2}.wp-block-media-text.is-stacked-on-mobile.has-media-on-the-right .wp-block-media-text__content{-ms-grid-column:1;grid-column:1;-ms-grid-row:1;grid-row:1}}.wp-block-navigation>ul{display:block;list-style:none;margin:0;padding-left:0}@media (min-width:600px){.wp-block-navigation>ul{display:flex;flex-wrap:wrap}}.wp-block-navigation>ul ul{list-style:none;padding-left:0;margin-top:0;margin-left:0}.wp-block-navigation>ul ul li{margin:0}.wp-block-navigation>ul li{z-index:1}.wp-block-navigation>ul li:focus-within,.wp-block-navigation>ul li:hover{cursor:pointer;z-index:99999}.wp-block-navigation>ul li:focus-within>ul,.wp-block-navigation>ul li:hover>ul,.wp-block-navigation>ul li ul:focus,.wp-block-navigation>ul li ul:hover{visibility:visible;opacity:1;display:flex;flex-direction:column}.wp-block-navigation>ul>li ul{position:absolute;left:0;top:100%;min-width:200px;max-width:200px;opacity:0;transition:opacity .1s linear;visibility:hidden}.wp-block-navigation,.wp-block-navigation .block-editor-block-list__layout{display:flex;flex-wrap:wrap}.wp-block-navigation .block-editor-block-list__layout .block-editor-block-list__layout{width:200px}.wp-block-navigation .block-editor-inner-blocks>.block-editor-block-list__layout>.wp-block{margin:0;width:auto}.wp-block-navigation,.wp-block-navigation>.wp-block-navigation__container{align-items:center;width:100%}.wp-block-navigation>.wp-block-navigation-link,.wp-block-navigation>.wp-block-navigation__container>.wp-block-navigation-link{display:flex;margin-top:0;margin-bottom:0}.wp-block-navigation .wp-block-navigation-link{position:relative;margin:0;min-height:56px;display:flex;line-height:1.4}.wp-block-navigation .wp-block-navigation-link .wp-block,.wp-block-navigation .wp-block-navigation-link .wp-block-navigation-link{min-height:auto;padding:0}.wp-block-navigation .wp-block-navigation-link .wp-block .wp-block-navigation-link{margin:0}.wp-block-navigation .wp-block-navigation-link>.block-editor-inner-blocks{display:none}.wp-block-navigation .wp-block-navigation-link.has-child>.wp-block-navigation__container,.wp-block-navigation .wp-block-navigation-link.is-editing.has-child>.block-editor-inner-blocks{display:flex;border:1px solid rgba(0,0,0,.15);position:absolute;z-index:1;top:100%;left:0}.wp-block-navigation .wp-block-navigation-link.has-child>.wp-block-navigation__container .block-editor-inner-blocks,.wp-block-navigation .wp-block-navigation-link.has-child>.wp-block-navigation__container .wp-block-navigation__container,.wp-block-navigation .wp-block-navigation-link.is-editing.has-child>.block-editor-inner-blocks .block-editor-inner-blocks,.wp-block-navigation .wp-block-navigation-link.is-editing.has-child>.block-editor-inner-blocks .wp-block-navigation__container{left:100%;top:-1px}.wp-block-navigation .wp-block-navigation-link .block-editor-inner-blocks,.wp-block-navigation .wp-block-navigation-link .wp-block-navigation__container{background-color:inherit;color:inherit}.wp-block-navigation .wp-block-navigation-link .wp-block-navigation-link__content{display:flex;align-items:center;width:max-content;padding:6px 16px}.wp-block-navigation .wp-block-navigation-link .wp-block-navigation-link:first-child:not(:only-child) .wp-block-navigation-link__content{padding-top:8px}.wp-block-navigation .wp-block-navigation-link .wp-block-navigation-link:last-child .wp-block-navigation-link__content{padding-bottom:8px}.wp-block-navigation .wp-block-navigation-link.has-child .wp-block-navigation-link__content{min-width:100%;padding-right:32px;position:relative}.wp-block-navigation .wp-block-navigation-link .wp-block-navigation-link__submenu-icon{position:absolute;right:16px}.wp-block-navigation .wp-block-navigation-link .wp-block-navigation-link__submenu-icon svg{fill:currentColor}.wp-block-navigation .wp-block-navigation-link .wp-block-navigation-link svg{transform:rotate(0)}.wp-block-navigation .wp-block-navigation-link.has-text-color .wp-block-navigation-link__content{color:inherit}.wp-block-navigation.is-style-light .wp-block-navigation-link:not(.has-text-color)>.block-editor-inner-blocks,.wp-block-navigation.is-style-light .wp-block-navigation-link:not(.has-text-color)>.wp-block-navigation__container,.wp-block-navigation .wp-block-navigation-link:not(.has-text-color)>.block-editor-inner-blocks,.wp-block-navigation .wp-block-navigation-link:not(.has-text-color)>.wp-block-navigation__container{color:#111}.wp-block-navigation.is-style-light .wp-block-navigation-link:not(.has-background)>.block-editor-inner-blocks,.wp-block-navigation.is-style-light .wp-block-navigation-link:not(.has-background)>.wp-block-navigation__container,.wp-block-navigation .wp-block-navigation-link:not(.has-background)>.block-editor-inner-blocks,.wp-block-navigation .wp-block-navigation-link:not(.has-background)>.wp-block-navigation__container{background-color:#fff}.wp-block-navigation.is-style-dark .wp-block-navigation-link:not(.has-text-color)>.block-editor-inner-blocks,.wp-block-navigation.is-style-dark .wp-block-navigation-link:not(.has-text-color)>.wp-block-navigation__container{color:#fff}.wp-block-navigation.is-style-dark .wp-block-navigation-link:not(.has-background)>.block-editor-inner-blocks,.wp-block-navigation.is-style-dark .wp-block-navigation-link:not(.has-background)>.wp-block-navigation__container{background-color:#333}.wp-block-navigation .wp-block-navigation-link.has-child>.wp-block-navigation__container{display:flex;flex-direction:column;padding:0}.wp-block-navigation>ul>li>a{display:flex;align-items:center}.wp-block-navigation>ul>li:first-of-type>a{padding-left:0}.wp-block-navigation>ul>li:last-of-type>a{padding-right:0}.wp-block-navigation.items-justified-left>ul{justify-content:flex-start}.wp-block-navigation.items-justified-center>ul{justify-content:center}.wp-block-navigation.items-justified-right>ul{justify-content:flex-end}.is-small-text{font-size:14px}.is-regular-text{font-size:16px}.is-large-text{font-size:36px}.is-larger-text{font-size:48px}.has-drop-cap:not(:focus):first-letter{float:left;font-size:8.4em;line-height:.68;font-weight:100;margin:.05em .1em 0 0;text-transform:uppercase;font-style:normal}p.has-background{padding:20px 30px}p.has-text-color a{color:inherit}.wp-block-pullquote{padding:3em 0;margin-left:0;margin-right:0;text-align:center}.wp-block-pullquote.alignleft,.wp-block-pullquote.alignright{max-width:290px}.wp-block-pullquote.alignleft p,.wp-block-pullquote.alignright p{font-size:20px}.wp-block-pullquote p{font-size:28px;line-height:1.6}.wp-block-pullquote cite,.wp-block-pullquote footer{position:relative}.wp-block-pullquote .has-text-color a{color:inherit}.wp-block-pullquote:not(.is-style-solid-color){background:none}.wp-block-pullquote.is-style-solid-color{border:none}.wp-block-pullquote.is-style-solid-color blockquote{margin-left:auto;margin-right:auto;text-align:left;max-width:60%}.wp-block-pullquote.is-style-solid-color blockquote p{margin-top:0;margin-bottom:0;font-size:32px}.wp-block-pullquote.is-style-solid-color blockquote cite{text-transform:none;font-style:normal}.wp-block-pullquote cite{color:inherit}.wp-block-quote.is-large,.wp-block-quote.is-style-large{margin:0 0 16px;padding:0 1em}.wp-block-quote.is-large p,.wp-block-quote.is-style-large p{font-size:24px;font-style:italic;line-height:1.6}.wp-block-quote.is-large cite,.wp-block-quote.is-large footer,.wp-block-quote.is-style-large cite,.wp-block-quote.is-style-large footer{font-size:18px;text-align:right}.wp-block-rss.alignleft{margin-right:2em}.wp-block-rss.alignright{margin-left:2em}.wp-block-rss.is-grid{display:flex;flex-wrap:wrap;padding:0;list-style:none}.wp-block-rss.is-grid li{margin:0 16px 16px 0;width:100%}@media (min-width:600px){.wp-block-rss.columns-2 li{width:calc(50% - 16px)}.wp-block-rss.columns-3 li{width:calc(33.33333% - 16px)}.wp-block-rss.columns-4 li{width:calc(25% - 16px)}.wp-block-rss.columns-5 li{width:calc(20% - 16px)}.wp-block-rss.columns-6 li{width:calc(16.66667% - 16px)}}.wp-block-rss__item-author,.wp-block-rss__item-publish-date{display:block;color:#6c7781;font-size:13px}.wp-block-search{display:flex;flex-wrap:wrap}.wp-block-search .wp-block-search__label{width:100%}.wp-block-search .wp-block-search__input{flex-grow:1;max-width:360px}.wp-block-search .wp-block-search__button{margin-left:10px}.wp-block-separator.is-style-wide{border-bottom-width:1px}.wp-block-separator.is-style-dots{background:none!important;border:none;text-align:center;max-width:none;line-height:1;height:auto}.wp-block-separator.is-style-dots:before{content:"\00b7 \00b7 \00b7";color:currentColor;font-size:20px;letter-spacing:2em;padding-left:2em;font-family:serif}.wp-block-social-links{display:flex;justify-content:flex-start;padding-left:0;padding-right:0;margin-left:0}.wp-block-social-links .wp-social-link a,.wp-block-social-links .wp-social-link a:hover{text-decoration:none;border-bottom:0;box-shadow:none}.wp-social-link{display:block;width:36px;height:36px;border-radius:36px;margin-right:8px;transition:transform .1s ease}@media (prefers-reduced-motion:reduce){.wp-social-link{transition-duration:0s}}.wp-social-link a{padding:6px;display:block;line-height:0;transition:transform .1s ease}.wp-social-link a,.wp-social-link a:active,.wp-social-link a:hover,.wp-social-link a:visited,.wp-social-link svg{color:currentColor;fill:currentColor}.wp-social-link:hover{transform:scale(1.1)}.wp-block-social-links.aligncenter{justify-content:center;display:flex}.wp-block-social-links:not(.is-style-logos-only) .wp-social-link{background-color:#f0f0f0;color:#444}.wp-block-social-links:not(.is-style-logos-only) .wp-social-link-amazon{background-color:#f90;color:#fff}.wp-block-social-links:not(.is-style-logos-only) .wp-social-link-bandcamp{background-color:#1ea0c3;color:#fff}.wp-block-social-links:not(.is-style-logos-only) .wp-social-link-behance{background-color:#0757fe;color:#fff}.wp-block-social-links:not(.is-style-logos-only) .wp-social-link-codepen{background-color:#1e1f26;color:#fff}.wp-block-social-links:not(.is-style-logos-only) .wp-social-link-deviantart{background-color:#02e49b;color:#fff}.wp-block-social-links:not(.is-style-logos-only) .wp-social-link-dribbble{background-color:#e94c89;color:#fff}.wp-block-social-links:not(.is-style-logos-only) .wp-social-link-dropbox{background-color:#4280ff;color:#fff}.wp-block-social-links:not(.is-style-logos-only) .wp-social-link-etsy{background-color:#f45800;color:#fff}.wp-block-social-links:not(.is-style-logos-only) .wp-social-link-facebook{background-color:#1977f2;color:#fff}.wp-block-social-links:not(.is-style-logos-only) .wp-social-link-fivehundredpx{background-color:#000;color:#fff}.wp-block-social-links:not(.is-style-logos-only) .wp-social-link-flickr{background-color:#0461dd;color:#fff}.wp-block-social-links:not(.is-style-logos-only) .wp-social-link-foursquare{background-color:#e65678;color:#fff}.wp-block-social-links:not(.is-style-logos-only) .wp-social-link-github{background-color:#24292d;color:#fff}.wp-block-social-links:not(.is-style-logos-only) .wp-social-link-goodreads{background-color:#eceadd;color:#382110}.wp-block-social-links:not(.is-style-logos-only) .wp-social-link-google{background-color:#ea4434;color:#fff}.wp-block-social-links:not(.is-style-logos-only) .wp-social-link-instagram{background-color:#f00075;color:#fff}.wp-block-social-links:not(.is-style-logos-only) .wp-social-link-lastfm{background-color:#e21b24;color:#fff}.wp-block-social-links:not(.is-style-logos-only) .wp-social-link-linkedin{background-color:#0577b5;color:#fff}.wp-block-social-links:not(.is-style-logos-only) .wp-social-link-mastodon{background-color:#3288d4;color:#fff}.wp-block-social-links:not(.is-style-logos-only) .wp-social-link-medium{background-color:#02ab6c;color:#fff}.wp-block-social-links:not(.is-style-logos-only) .wp-social-link-meetup{background-color:#f6405f;color:#fff}.wp-block-social-links:not(.is-style-logos-only) .wp-social-link-pinterest{background-color:#e60122;color:#fff}.wp-block-social-links:not(.is-style-logos-only) .wp-social-link-pocket{background-color:#ef4155;color:#fff}.wp-block-social-links:not(.is-style-logos-only) .wp-social-link-reddit{background-color:#fe4500;color:#fff}.wp-block-social-links:not(.is-style-logos-only) .wp-social-link-skype{background-color:#0478d7;color:#fff}.wp-block-social-links:not(.is-style-logos-only) .wp-social-link-snapchat{background-color:#fefc00;color:#fff;stroke:#000}.wp-block-social-links:not(.is-style-logos-only) .wp-social-link-soundcloud{background-color:#ff5600;color:#fff}.wp-block-social-links:not(.is-style-logos-only) .wp-social-link-spotify{background-color:#1bd760;color:#fff}.wp-block-social-links:not(.is-style-logos-only) .wp-social-link-tumblr{background-color:#011835;color:#fff}.wp-block-social-links:not(.is-style-logos-only) .wp-social-link-twitch{background-color:#6440a4;color:#fff}.wp-block-social-links:not(.is-style-logos-only) .wp-social-link-twitter{background-color:#21a1f3;color:#fff}.wp-block-social-links:not(.is-style-logos-only) .wp-social-link-vimeo{background-color:#1eb7ea;color:#fff}.wp-block-social-links:not(.is-style-logos-only) .wp-social-link-vk{background-color:#4680c2;color:#fff}.wp-block-social-links:not(.is-style-logos-only) .wp-social-link-wordpress{background-color:#3499cd;color:#fff}.wp-block-social-links:not(.is-style-logos-only) .wp-social-link-yelp{background-color:#d32422;color:#fff}.wp-block-social-links:not(.is-style-logos-only) .wp-social-link-youtube{background-color:#ff0100;color:#fff}.wp-block-social-links.is-style-logos-only .wp-social-link{background:none;padding:4px}.wp-block-social-links.is-style-logos-only .wp-social-link svg{width:28px;height:28px}.wp-block-social-links.is-style-logos-only .wp-social-link-amazon{color:#f90}.wp-block-social-links.is-style-logos-only .wp-social-link-bandcamp{color:#1ea0c3}.wp-block-social-links.is-style-logos-only .wp-social-link-behance{color:#0757fe}.wp-block-social-links.is-style-logos-only .wp-social-link-codepen{color:#1e1f26}.wp-block-social-links.is-style-logos-only .wp-social-link-deviantart{color:#02e49b}.wp-block-social-links.is-style-logos-only .wp-social-link-dribbble{color:#e94c89}.wp-block-social-links.is-style-logos-only .wp-social-link-dropbox{color:#4280ff}.wp-block-social-links.is-style-logos-only .wp-social-link-etsy{color:#f45800}.wp-block-social-links.is-style-logos-only .wp-social-link-facebook{color:#1977f2}.wp-block-social-links.is-style-logos-only .wp-social-link-fivehundredpx{color:#000}.wp-block-social-links.is-style-logos-only .wp-social-link-flickr{color:#0461dd}.wp-block-social-links.is-style-logos-only .wp-social-link-foursquare{color:#e65678}.wp-block-social-links.is-style-logos-only .wp-social-link-github{color:#24292d}.wp-block-social-links.is-style-logos-only .wp-social-link-goodreads{color:#382110}.wp-block-social-links.is-style-logos-only .wp-social-link-google{color:#ea4434}.wp-block-social-links.is-style-logos-only .wp-social-link-instagram{color:#f00075}.wp-block-social-links.is-style-logos-only .wp-social-link-lastfm{color:#e21b24}.wp-block-social-links.is-style-logos-only .wp-social-link-linkedin{color:#0577b5}.wp-block-social-links.is-style-logos-only .wp-social-link-mastodon{color:#3288d4}.wp-block-social-links.is-style-logos-only .wp-social-link-medium{color:#02ab6c}.wp-block-social-links.is-style-logos-only .wp-social-link-meetup{color:#f6405f}.wp-block-social-links.is-style-logos-only .wp-social-link-pinterest{color:#e60122}.wp-block-social-links.is-style-logos-only .wp-social-link-pocket{color:#ef4155}.wp-block-social-links.is-style-logos-only .wp-social-link-reddit{color:#fe4500}.wp-block-social-links.is-style-logos-only .wp-social-link-skype{color:#0478d7}.wp-block-social-links.is-style-logos-only .wp-social-link-snapchat{color:#fff;stroke:#000}.wp-block-social-links.is-style-logos-only .wp-social-link-soundcloud{color:#ff5600}.wp-block-social-links.is-style-logos-only .wp-social-link-spotify{color:#1bd760}.wp-block-social-links.is-style-logos-only .wp-social-link-tumblr{color:#011835}.wp-block-social-links.is-style-logos-only .wp-social-link-twitch{color:#6440a4}.wp-block-social-links.is-style-logos-only .wp-social-link-twitter{color:#21a1f3}.wp-block-social-links.is-style-logos-only .wp-social-link-vimeo{color:#1eb7ea}.wp-block-social-links.is-style-logos-only .wp-social-link-vk{color:#4680c2}.wp-block-social-links.is-style-logos-only .wp-social-link-wordpress{color:#3499cd}.wp-block-social-links.is-style-logos-only .wp-social-link-yelp{background-color:#d32422;color:#fff}.wp-block-social-links.is-style-logos-only .wp-social-link-youtube{color:#ff0100}.wp-block-social-links.is-style-pill-shape .wp-social-link{width:auto}.wp-block-social-links.is-style-pill-shape .wp-social-link a{padding-left:16px;padding-right:16px}.wp-block-spacer{clear:both}p.wp-block-subhead{font-size:1.1em;font-style:italic;opacity:.75}.wp-block-table{overflow-x:auto}.wp-block-table table{width:100%}.wp-block-table .has-fixed-layout{table-layout:fixed;width:100%}.wp-block-table .has-fixed-layout td,.wp-block-table .has-fixed-layout th{word-break:break-word}.wp-block-table.aligncenter,.wp-block-table.alignleft,.wp-block-table.alignright{display:table;width:auto}.wp-block-table.aligncenter td,.wp-block-table.aligncenter th,.wp-block-table.alignleft td,.wp-block-table.alignleft th,.wp-block-table.alignright td,.wp-block-table.alignright th{word-break:break-word}.wp-block-table .has-subtle-light-gray-background-color{background-color:#f3f4f5}.wp-block-table .has-subtle-pale-green-background-color{background-color:#e9fbe5}.wp-block-table .has-subtle-pale-blue-background-color{background-color:#e7f5fe}.wp-block-table .has-subtle-pale-pink-background-color{background-color:#fcf0ef}.wp-block-table.is-style-stripes{border-spacing:0;border-collapse:inherit;background-color:transparent;border-bottom:1px solid #f3f4f5}.wp-block-table.is-style-stripes tbody tr:nth-child(odd){background-color:#f3f4f5}.wp-block-table.is-style-stripes.has-subtle-light-gray-background-color tbody tr:nth-child(odd){background-color:#f3f4f5}.wp-block-table.is-style-stripes.has-subtle-pale-green-background-color tbody tr:nth-child(odd){background-color:#e9fbe5}.wp-block-table.is-style-stripes.has-subtle-pale-blue-background-color tbody tr:nth-child(odd){background-color:#e7f5fe}.wp-block-table.is-style-stripes.has-subtle-pale-pink-background-color tbody tr:nth-child(odd){background-color:#fcf0ef}.wp-block-table.is-style-stripes td,.wp-block-table.is-style-stripes th{border-color:transparent}.wp-block-text-columns,.wp-block-text-columns.aligncenter{display:flex}.wp-block-text-columns .wp-block-column{margin:0 16px;padding:0}.wp-block-text-columns .wp-block-column:first-child{margin-left:0}.wp-block-text-columns .wp-block-column:last-child{margin-right:0}.wp-block-text-columns.columns-2 .wp-block-column{width:50%}.wp-block-text-columns.columns-3 .wp-block-column{width:33.33333%}.wp-block-text-columns.columns-4 .wp-block-column{width:25%}.wp-block-video{margin-left:0;margin-right:0}.wp-block-video video{max-width:100%}@supports ((position:-webkit-sticky) or (position:sticky)){.wp-block-video [poster]{object-fit:cover}}.wp-block-video.aligncenter{text-align:center}.wp-block-video figcaption{margin-top:.5em;margin-bottom:1em}:root .has-pale-pink-background-color{background-color:#f78da7}:root .has-vivid-red-background-color{background-color:#cf2e2e}:root .has-luminous-vivid-orange-background-color{background-color:#ff6900}:root .has-luminous-vivid-amber-background-color{background-color:#fcb900}:root .has-light-green-cyan-background-color{background-color:#7bdcb5}:root .has-vivid-green-cyan-background-color{background-color:#00d084}:root .has-pale-cyan-blue-background-color{background-color:#8ed1fc}:root .has-vivid-cyan-blue-background-color{background-color:#0693e3}:root .has-vivid-purple-background-color{background-color:#9b51e0}:root .has-very-light-gray-background-color{background-color:#eee}:root .has-cyan-bluish-gray-background-color{background-color:#abb8c3}:root .has-very-dark-gray-background-color{background-color:#313131}:root .has-pale-pink-color{color:#f78da7}:root .has-vivid-red-color{color:#cf2e2e}:root .has-luminous-vivid-orange-color{color:#ff6900}:root .has-luminous-vivid-amber-color{color:#fcb900}:root .has-light-green-cyan-color{color:#7bdcb5}:root .has-vivid-green-cyan-color{color:#00d084}:root .has-pale-cyan-blue-color{color:#8ed1fc}:root .has-vivid-cyan-blue-color{color:#0693e3}:root .has-vivid-purple-color{color:#9b51e0}:root .has-very-light-gray-color{color:#eee}:root .has-cyan-bluish-gray-color{color:#abb8c3}:root .has-very-dark-gray-color{color:#313131}:root .has-vivid-cyan-blue-to-vivid-purple-gradient-background{background:linear-gradient(135deg,#0693e3,#9b51e0)}:root .has-vivid-green-cyan-to-vivid-cyan-blue-gradient-background{background:linear-gradient(135deg,#00d084,#0693e3)}:root .has-light-green-cyan-to-vivid-green-cyan-gradient-background{background:linear-gradient(135deg,#7adcb4,#00d082)}:root .has-luminous-vivid-amber-to-luminous-vivid-orange-gradient-background{background:linear-gradient(135deg,#fcb900,#ff6900)}:root .has-luminous-vivid-orange-to-vivid-red-gradient-background{background:linear-gradient(135deg,#ff6900,#cf2e2e)}:root .has-very-light-gray-to-cyan-bluish-gray-gradient-background{background:linear-gradient(135deg,#eee,#a9b8c3)}:root .has-cool-to-warm-spectrum-gradient-background{background:linear-gradient(135deg,#4aeadc,#9778d1 20%,#cf2aba 40%,#ee2c82 60%,#fb6962 80%,#fef84c)}:root .has-blush-light-purple-gradient-background{background:linear-gradient(135deg,#ffceec,#9896f0)}:root .has-blush-bordeaux-gradient-background{background:linear-gradient(135deg,#fecda5,#fe2d2d 50%,#6b003e)}:root .has-purple-crush-gradient-background{background:linear-gradient(135deg,#34e2e4,#4721fb 50%,#ab1dfe)}:root .has-luminous-dusk-gradient-background{background:linear-gradient(135deg,#ffcb70,#c751c0 50%,#4158d0)}:root .has-hazy-dawn-gradient-background{background:linear-gradient(135deg,#faaca8,#dad0ec)}:root .has-pale-ocean-gradient-background{background:linear-gradient(135deg,#fff5cb,#b6e3d4 50%,#33a7b5)}:root .has-electric-grass-gradient-background{background:linear-gradient(135deg,#caf880,#71ce7e)}:root .has-subdued-olive-gradient-background{background:linear-gradient(135deg,#fafae1,#67a671)}:root .has-atomic-cream-gradient-background{background:linear-gradient(135deg,#fdd79a,#004a59)}:root .has-nightshade-gradient-background{background:linear-gradient(135deg,#330968,#31cdcf)}:root .has-midnight-gradient-background{background:linear-gradient(135deg,#020381,#2874fc)}.has-small-font-size{font-size:13px}.has-normal-font-size,.has-regular-font-size{font-size:16px}.has-medium-font-size{font-size:20px}.has-large-font-size{font-size:36px}.has-huge-font-size,.has-larger-font-size{font-size:42px}.has-text-align-center{text-align:center}.has-text-align-left{text-align:left}.has-text-align-right{text-align:right} @charset "UTF-8";/*! * Bootstrap v4.0.0 (https://getbootstrap.com) * Copyright 2011-2018 The Bootstrap Authors * Copyright 2011-2018 Twitter, Inc. * Licensed under MIT (https://github.com/twbs/bootstrap/blob/master/LICENSE) */:root{--blue:#007bff;--indigo:#6610f2;--purple:#6f42c1;--pink:#dd6083;--red:#dc3545;--orange:#fd7e14;--yellow:#ffc107;--green:#28a745;--teal:#20c997;--cyan:#17a2b8;--white:white;--gray:#6c757d;--gray-dark:#343a40;--primary:#007bff;--secondary:#6c757d;--success:#28a745;--info:#17a2b8;--warning:#ffc107;--danger:#dd6083;--light:#f8f9fa;--dark:#343a40;--breakpoint-xs:0;--breakpoint-sm:576px;--breakpoint-md:768px;--breakpoint-lg:992px;--breakpoint-xl:1200px;--font-family-sans-serif:"Univers",-apple-system,BlinkMacSystemFont,"Segoe UI",Roboto,"Helvetica Neue",Arial,sans-serif,"Apple Color Emoji","Segoe UI Emoji","Segoe UI Symbol";--font-family-monospace:SFMono-Regular,Menlo,Monaco,Consolas,"Liberation Mono","Courier New",monospace}*,::after,::before{box-sizing:border-box}html{font-family:sans-serif;line-height:1.15;-webkit-text-size-adjust:100%;-ms-text-size-adjust:100%;-ms-overflow-style:scrollbar;-webkit-tap-highlight-color:transparent}@-ms-viewport{width:device-width}article,aside,dialog,figcaption,figure,footer,header,hgroup,main,nav,section{display:block}body{margin:0;font-family:Univers,-apple-system,BlinkMacSystemFont,"Segoe UI",Roboto,"Helvetica Neue",Arial,sans-serif,"Apple Color Emoji","Segoe UI Emoji","Segoe UI Symbol";font-size:1rem;font-weight:400;line-height:1.2;color:#212529;text-align:left;background-color:#fff}[tabindex="-1"]:focus{outline:0!important}hr{box-sizing:content-box;height:0;overflow:visible}h1,h2,h3,h4,h5,h6{margin-top:0;margin-bottom:.5rem}p{margin-top:0;margin-bottom:1rem}abbr[data-original-title],abbr[title]{text-decoration:underline;text-decoration:underline dotted;cursor:help;border-bottom:0}address{margin-bottom:1rem;font-style:normal;line-height:inherit}dl,ol,ul{margin-top:0;margin-bottom:1rem}ol ol,ol ul,ul ol,ul ul{margin-bottom:0}dt{font-weight:700}dd{margin-bottom:.5rem;margin-left:0}blockquote{margin:0 0 1rem}dfn{font-style:italic}b,strong{font-weight:bolder}small{font-size:80%}sub,sup{position:relative;font-size:75%;line-height:0;vertical-align:baseline}sub{bottom:-.25em}sup{top:-.5em}a{color:#000;text-decoration:none;background-color:transparent;-webkit-text-decoration-skip:objects}a:hover{color:#dd6083;text-decoration:none}a:not([href]):not([tabindex]){color:inherit;text-decoration:none}a:not([href]):not([tabindex]):focus,a:not([href]):not([tabindex]):hover{color:inherit;text-decoration:none}a:not([href]):not([tabindex]):focus{outline:0}code,kbd,pre,samp{font-family:monospace,monospace;font-size:1em}pre{margin-top:0;margin-bottom:1rem;overflow:auto;-ms-overflow-style:scrollbar}figure{margin:0 0 1rem}img{vertical-align:middle;border-style:none}svg:not(:root){overflow:hidden}table{border-collapse:collapse}caption{padding-top:.75rem;padding-bottom:.75rem;color:#6c757d;text-align:left;caption-side:bottom}th{text-align:inherit}label{display:inline-block;margin-bottom:.5rem}button{border-radius:0}button:focus{outline:1px dotted;outline:5px auto -webkit-focus-ring-color}button,input,optgroup,select,textarea{margin:0;font-family:inherit;font-size:inherit;line-height:inherit}button,input{overflow:visible}button,select{text-transform:none}[type=reset],[type=submit],button,html [type=button]{-webkit-appearance:button}[type=button]::-moz-focus-inner,[type=reset]::-moz-focus-inner,[type=submit]::-moz-focus-inner,button::-moz-focus-inner{padding:0;border-style:none}input[type=checkbox],input[type=radio]{box-sizing:border-box;padding:0}input[type=date],input[type=datetime-local],input[type=month],input[type=time]{-webkit-appearance:listbox}textarea{overflow:auto;resize:vertical}fieldset{min-width:0;padding:0;margin:0;border:0}legend{display:block;width:100%;max-width:100%;padding:0;margin-bottom:.5rem;font-size:1.5rem;line-height:inherit;color:inherit;white-space:normal}progress{vertical-align:baseline}[type=number]::-webkit-inner-spin-button,[type=number]::-webkit-outer-spin-button{height:auto}[type=search]{outline-offset:-2px;-webkit-appearance:none}[type=search]::-webkit-search-cancel-button,[type=search]::-webkit-search-decoration{-webkit-appearance:none}::-webkit-file-upload-button{font:inherit;-webkit-appearance:button}output{display:inline-block}summary{display:list-item;cursor:pointer}template{display:none}[hidden]{display:none!important}.h1,.h2,.h3,.h4,.h5,.h6,h1,h2,h3,h4,h5,h6{margin-bottom:.5rem;font-family:inherit;font-weight:400;line-height:1.2;color:inherit}.h1,h1{font-size:2.5rem}.h2,h2{font-size:2rem}.h3,h3{font-size:1.75rem}.h4,h4{font-size:1.5rem}.h5,h5{font-size:1.25rem}.h6,h6{font-size:1rem}.lead{font-size:1.25rem;font-weight:300}.display-1{font-size:6rem;font-weight:300;line-height:1.2}.display-2{font-size:5.5rem;font-weight:300;line-height:1.2}.display-3{font-size:4.5rem;font-weight:300;line-height:1.2}.display-4{font-size:3.5rem;font-weight:300;line-height:1.2}hr{margin-top:1rem;margin-bottom:1rem;border:0;border-top:1px solid rgba(0,0,0,.1)}.small,small{font-size:80%;font-weight:400}.mark,mark{padding:.2em;background-color:#fcf8e3}.list-unstyled{padding-left:0;list-style:none}.list-inline{padding-left:0;list-style:none}.list-inline-item{display:inline-block}.list-inline-item:not(:last-child){margin-right:.5rem}.initialism{font-size:90%;text-transform:uppercase}.blockquote{margin-bottom:1rem;font-size:1.25rem}.blockquote-footer{display:block;font-size:80%;color:#6c757d}.blockquote-footer::before{content:"— "}.img-fluid{max-width:100%;height:auto}.img-thumbnail{padding:.25rem;background-color:#fff;border:1px solid #dee2e6;max-width:100%;height:auto}.figure{display:inline-block}.figure-img{margin-bottom:.5rem;line-height:1}.figure-caption{font-size:80%;color:#6c757d}code,kbd,pre,samp{font-family:SFMono-Regular,Menlo,Monaco,Consolas,"Liberation Mono","Courier New",monospace}code{font-size:87.5%;color:#dd6083;word-break:break-word}a>code{color:inherit}kbd{padding:.2rem .4rem;font-size:87.5%;color:#fff;background-color:#212529}kbd kbd{padding:0;font-size:100%;font-weight:700}pre{display:block;font-size:87.5%;color:#212529}pre code{font-size:inherit;color:inherit;word-break:normal}.pre-scrollable{max-height:340px;overflow-y:scroll}.container{width:100%;padding-right:15px;padding-left:15px;margin-right:auto;margin-left:auto}@media (min-width:576px){.container{max-width:540px}}@media (min-width:768px){.container{max-width:720px}}@media (min-width:992px){.container{max-width:960px}}@media (min-width:1200px){.container{max-width:1140px}}.container-fluid{width:100%;padding-right:15px;padding-left:15px;margin-right:auto;margin-left:auto}.row{display:-webkit-flex;display:-ms-flexbox;display:flex;-webkit-flex-wrap:wrap;-ms-flex-wrap:wrap;flex-wrap:wrap;margin-right:-15px;margin-left:-15px}.no-gutters{margin-right:0;margin-left:0}.no-gutters>.col,.no-gutters>[class*=col-]{padding-right:0;padding-left:0}.col,.col-1,.col-10,.col-11,.col-12,.col-2,.col-3,.col-4,.col-5,.col-6,.col-7,.col-8,.col-9,.col-auto,.col-lg,.col-lg-1,.col-lg-10,.col-lg-11,.col-lg-12,.col-lg-2,.col-lg-3,.col-lg-4,.col-lg-5,.col-lg-6,.col-lg-7,.col-lg-8,.col-lg-9,.col-lg-auto,.col-md,.col-md-1,.col-md-10,.col-md-11,.col-md-12,.col-md-2,.col-md-3,.col-md-4,.col-md-5,.col-md-6,.col-md-7,.col-md-8,.col-md-9,.col-md-auto,.col-sm,.col-sm-1,.col-sm-10,.col-sm-11,.col-sm-12,.col-sm-2,.col-sm-3,.col-sm-4,.col-sm-5,.col-sm-6,.col-sm-7,.col-sm-8,.col-sm-9,.col-sm-auto,.col-xl,.col-xl-1,.col-xl-10,.col-xl-11,.col-xl-12,.col-xl-2,.col-xl-3,.col-xl-4,.col-xl-5,.col-xl-6,.col-xl-7,.col-xl-8,.col-xl-9,.col-xl-auto{position:relative;width:100%;min-height:1px;padding-right:15px;padding-left:15px}.col{-ms-flex-preferred-size:0;-webkit-flex-basis:0;flex-basis:0;-webkit-flex-grow:1;-ms-flex-positive:1;flex-grow:1;max-width:100%}.col-auto{-webkit-flex:0 0 auto;-ms-flex:0 0 auto;flex:0 0 auto;width:auto;max-width:none}.col-1{-webkit-flex:0 0 8.3333333333%;-ms-flex:0 0 8.3333333333%;flex:0 0 8.3333333333%;max-width:8.3333333333%}.col-2{-webkit-flex:0 0 16.6666666667%;-ms-flex:0 0 16.6666666667%;flex:0 0 16.6666666667%;max-width:16.6666666667%}.col-3{-webkit-flex:0 0 25%;-ms-flex:0 0 25%;flex:0 0 25%;max-width:25%}.col-4{-webkit-flex:0 0 33.3333333333%;-ms-flex:0 0 33.3333333333%;flex:0 0 33.3333333333%;max-width:33.3333333333%}.col-5{-webkit-flex:0 0 41.6666666667%;-ms-flex:0 0 41.6666666667%;flex:0 0 41.6666666667%;max-width:41.6666666667%}.col-6{-webkit-flex:0 0 50%;-ms-flex:0 0 50%;flex:0 0 50%;max-width:50%}.col-7{-webkit-flex:0 0 58.3333333333%;-ms-flex:0 0 58.3333333333%;flex:0 0 58.3333333333%;max-width:58.3333333333%}.col-8{-webkit-flex:0 0 66.6666666667%;-ms-flex:0 0 66.6666666667%;flex:0 0 66.6666666667%;max-width:66.6666666667%}.col-9{-webkit-flex:0 0 75%;-ms-flex:0 0 75%;flex:0 0 75%;max-width:75%}.col-10{-webkit-flex:0 0 83.3333333333%;-ms-flex:0 0 83.3333333333%;flex:0 0 83.3333333333%;max-width:83.3333333333%}.col-11{-webkit-flex:0 0 91.6666666667%;-ms-flex:0 0 91.6666666667%;flex:0 0 91.6666666667%;max-width:91.6666666667%}.col-12{-webkit-flex:0 0 100%;-ms-flex:0 0 100%;flex:0 0 100%;max-width:100%}.order-first{-webkit-order:-1;-ms-flex-order:-1;order:-1}.order-last{-webkit-order:13;-ms-flex-order:13;order:13}.order-0{-webkit-order:0;-ms-flex-order:0;order:0}.order-1{-webkit-order:1;-ms-flex-order:1;order:1}.order-2{-webkit-order:2;-ms-flex-order:2;order:2}.order-3{-webkit-order:3;-ms-flex-order:3;order:3}.order-4{-webkit-order:4;-ms-flex-order:4;order:4}.order-5{-webkit-order:5;-ms-flex-order:5;order:5}.order-6{-webkit-order:6;-ms-flex-order:6;order:6}.order-7{-webkit-order:7;-ms-flex-order:7;order:7}.order-8{-webkit-order:8;-ms-flex-order:8;order:8}.order-9{-webkit-order:9;-ms-flex-order:9;order:9}.order-10{-webkit-order:10;-ms-flex-order:10;order:10}.order-11{-webkit-order:11;-ms-flex-order:11;order:11}.order-12{-webkit-order:12;-ms-flex-order:12;order:12}.offset-1{margin-left:8.3333333333%}.offset-2{margin-left:16.6666666667%}.offset-3{margin-left:25%}.offset-4{margin-left:33.3333333333%}.offset-5{margin-left:41.6666666667%}.offset-6{margin-left:50%}.offset-7{margin-left:58.3333333333%}.offset-8{margin-left:66.6666666667%}.offset-9{margin-left:75%}.offset-10{margin-left:83.3333333333%}.offset-11{margin-left:91.6666666667%}@media (min-width:576px){.col-sm{-ms-flex-preferred-size:0;-webkit-flex-basis:0;flex-basis:0;-webkit-flex-grow:1;-ms-flex-positive:1;flex-grow:1;max-width:100%}.col-sm-auto{-webkit-flex:0 0 auto;-ms-flex:0 0 auto;flex:0 0 auto;width:auto;max-width:none}.col-sm-1{-webkit-flex:0 0 8.3333333333%;-ms-flex:0 0 8.3333333333%;flex:0 0 8.3333333333%;max-width:8.3333333333%}.col-sm-2{-webkit-flex:0 0 16.6666666667%;-ms-flex:0 0 16.6666666667%;flex:0 0 16.6666666667%;max-width:16.6666666667%}.col-sm-3{-webkit-flex:0 0 25%;-ms-flex:0 0 25%;flex:0 0 25%;max-width:25%}.col-sm-4{-webkit-flex:0 0 33.3333333333%;-ms-flex:0 0 33.3333333333%;flex:0 0 33.3333333333%;max-width:33.3333333333%}.col-sm-5{-webkit-flex:0 0 41.6666666667%;-ms-flex:0 0 41.6666666667%;flex:0 0 41.6666666667%;max-width:41.6666666667%}.col-sm-6{-webkit-flex:0 0 50%;-ms-flex:0 0 50%;flex:0 0 50%;max-width:50%}.col-sm-7{-webkit-flex:0 0 58.3333333333%;-ms-flex:0 0 58.3333333333%;flex:0 0 58.3333333333%;max-width:58.3333333333%}.col-sm-8{-webkit-flex:0 0 66.6666666667%;-ms-flex:0 0 66.6666666667%;flex:0 0 66.6666666667%;max-width:66.6666666667%}.col-sm-9{-webkit-flex:0 0 75%;-ms-flex:0 0 75%;flex:0 0 75%;max-width:75%}.col-sm-10{-webkit-flex:0 0 83.3333333333%;-ms-flex:0 0 83.3333333333%;flex:0 0 83.3333333333%;max-width:83.3333333333%}.col-sm-11{-webkit-flex:0 0 91.6666666667%;-ms-flex:0 0 91.6666666667%;flex:0 0 91.6666666667%;max-width:91.6666666667%}.col-sm-12{-webkit-flex:0 0 100%;-ms-flex:0 0 100%;flex:0 0 100%;max-width:100%}.order-sm-first{-webkit-order:-1;-ms-flex-order:-1;order:-1}.order-sm-last{-webkit-order:13;-ms-flex-order:13;order:13}.order-sm-0{-webkit-order:0;-ms-flex-order:0;order:0}.order-sm-1{-webkit-order:1;-ms-flex-order:1;order:1}.order-sm-2{-webkit-order:2;-ms-flex-order:2;order:2}.order-sm-3{-webkit-order:3;-ms-flex-order:3;order:3}.order-sm-4{-webkit-order:4;-ms-flex-order:4;order:4}.order-sm-5{-webkit-order:5;-ms-flex-order:5;order:5}.order-sm-6{-webkit-order:6;-ms-flex-order:6;order:6}.order-sm-7{-webkit-order:7;-ms-flex-order:7;order:7}.order-sm-8{-webkit-order:8;-ms-flex-order:8;order:8}.order-sm-9{-webkit-order:9;-ms-flex-order:9;order:9}.order-sm-10{-webkit-order:10;-ms-flex-order:10;order:10}.order-sm-11{-webkit-order:11;-ms-flex-order:11;order:11}.order-sm-12{-webkit-order:12;-ms-flex-order:12;order:12}.offset-sm-0{margin-left:0}.offset-sm-1{margin-left:8.3333333333%}.offset-sm-2{margin-left:16.6666666667%}.offset-sm-3{margin-left:25%}.offset-sm-4{margin-left:33.3333333333%}.offset-sm-5{margin-left:41.6666666667%}.offset-sm-6{margin-left:50%}.offset-sm-7{margin-left:58.3333333333%}.offset-sm-8{margin-left:66.6666666667%}.offset-sm-9{margin-left:75%}.offset-sm-10{margin-left:83.3333333333%}.offset-sm-11{margin-left:91.6666666667%}}@media (min-width:768px){.col-md{-ms-flex-preferred-size:0;-webkit-flex-basis:0;flex-basis:0;-webkit-flex-grow:1;-ms-flex-positive:1;flex-grow:1;max-width:100%}.col-md-auto{-webkit-flex:0 0 auto;-ms-flex:0 0 auto;flex:0 0 auto;width:auto;max-width:none}.col-md-1{-webkit-flex:0 0 8.3333333333%;-ms-flex:0 0 8.3333333333%;flex:0 0 8.3333333333%;max-width:8.3333333333%}.col-md-2{-webkit-flex:0 0 16.6666666667%;-ms-flex:0 0 16.6666666667%;flex:0 0 16.6666666667%;max-width:16.6666666667%}.col-md-3{-webkit-flex:0 0 25%;-ms-flex:0 0 25%;flex:0 0 25%;max-width:25%}.col-md-4{-webkit-flex:0 0 33.3333333333%;-ms-flex:0 0 33.3333333333%;flex:0 0 33.3333333333%;max-width:33.3333333333%}.col-md-5{-webkit-flex:0 0 41.6666666667%;-ms-flex:0 0 41.6666666667%;flex:0 0 41.6666666667%;max-width:41.6666666667%}.col-md-6{-webkit-flex:0 0 50%;-ms-flex:0 0 50%;flex:0 0 50%;max-width:50%}.col-md-7{-webkit-flex:0 0 58.3333333333%;-ms-flex:0 0 58.3333333333%;flex:0 0 58.3333333333%;max-width:58.3333333333%}.col-md-8{-webkit-flex:0 0 66.6666666667%;-ms-flex:0 0 66.6666666667%;flex:0 0 66.6666666667%;max-width:66.6666666667%}.col-md-9{-webkit-flex:0 0 75%;-ms-flex:0 0 75%;flex:0 0 75%;max-width:75%}.col-md-10{-webkit-flex:0 0 83.3333333333%;-ms-flex:0 0 83.3333333333%;flex:0 0 83.3333333333%;max-width:83.3333333333%}.col-md-11{-webkit-flex:0 0 91.6666666667%;-ms-flex:0 0 91.6666666667%;flex:0 0 91.6666666667%;max-width:91.6666666667%}.col-md-12{-webkit-flex:0 0 100%;-ms-flex:0 0 100%;flex:0 0 100%;max-width:100%}.order-md-first{-webkit-order:-1;-ms-flex-order:-1;order:-1}.order-md-last{-webkit-order:13;-ms-flex-order:13;order:13}.order-md-0{-webkit-order:0;-ms-flex-order:0;order:0}.order-md-1{-webkit-order:1;-ms-flex-order:1;order:1}.order-md-2{-webkit-order:2;-ms-flex-order:2;order:2}.order-md-3{-webkit-order:3;-ms-flex-order:3;order:3}.order-md-4{-webkit-order:4;-ms-flex-order:4;order:4}.order-md-5{-webkit-order:5;-ms-flex-order:5;order:5}.order-md-6{-webkit-order:6;-ms-flex-order:6;order:6}.order-md-7{-webkit-order:7;-ms-flex-order:7;order:7}.order-md-8{-webkit-order:8;-ms-flex-order:8;order:8}.order-md-9{-webkit-order:9;-ms-flex-order:9;order:9}.order-md-10{-webkit-order:10;-ms-flex-order:10;order:10}.order-md-11{-webkit-order:11;-ms-flex-order:11;order:11}.order-md-12{-webkit-order:12;-ms-flex-order:12;order:12}.offset-md-0{margin-left:0}.offset-md-1{margin-left:8.3333333333%}.offset-md-2{margin-left:16.6666666667%}.offset-md-3{margin-left:25%}.offset-md-4{margin-left:33.3333333333%}.offset-md-5{margin-left:41.6666666667%}.offset-md-6{margin-left:50%}.offset-md-7{margin-left:58.3333333333%}.offset-md-8{margin-left:66.6666666667%}.offset-md-9{margin-left:75%}.offset-md-10{margin-left:83.3333333333%}.offset-md-11{margin-left:91.6666666667%}}@media (min-width:992px){.col-lg{-ms-flex-preferred-size:0;-webkit-flex-basis:0;flex-basis:0;-webkit-flex-grow:1;-ms-flex-positive:1;flex-grow:1;max-width:100%}.col-lg-auto{-webkit-flex:0 0 auto;-ms-flex:0 0 auto;flex:0 0 auto;width:auto;max-width:none}.col-lg-1{-webkit-flex:0 0 8.3333333333%;-ms-flex:0 0 8.3333333333%;flex:0 0 8.3333333333%;max-width:8.3333333333%}.col-lg-2{-webkit-flex:0 0 16.6666666667%;-ms-flex:0 0 16.6666666667%;flex:0 0 16.6666666667%;max-width:16.6666666667%}.col-lg-3{-webkit-flex:0 0 25%;-ms-flex:0 0 25%;flex:0 0 25%;max-width:25%}.col-lg-4{-webkit-flex:0 0 33.3333333333%;-ms-flex:0 0 33.3333333333%;flex:0 0 33.3333333333%;max-width:33.3333333333%}.col-lg-5{-webkit-flex:0 0 41.6666666667%;-ms-flex:0 0 41.6666666667%;flex:0 0 41.6666666667%;max-width:41.6666666667%}.col-lg-6{-webkit-flex:0 0 50%;-ms-flex:0 0 50%;flex:0 0 50%;max-width:50%}.col-lg-7{-webkit-flex:0 0 58.3333333333%;-ms-flex:0 0 58.3333333333%;flex:0 0 58.3333333333%;max-width:58.3333333333%}.col-lg-8{-webkit-flex:0 0 66.6666666667%;-ms-flex:0 0 66.6666666667%;flex:0 0 66.6666666667%;max-width:66.6666666667%}.col-lg-9{-webkit-flex:0 0 75%;-ms-flex:0 0 75%;flex:0 0 75%;max-width:75%}.col-lg-10{-webkit-flex:0 0 83.3333333333%;-ms-flex:0 0 83.3333333333%;flex:0 0 83.3333333333%;max-width:83.3333333333%}.col-lg-11{-webkit-flex:0 0 91.6666666667%;-ms-flex:0 0 91.6666666667%;flex:0 0 91.6666666667%;max-width:91.6666666667%}.col-lg-12{-webkit-flex:0 0 100%;-ms-flex:0 0 100%;flex:0 0 100%;max-width:100%}.order-lg-first{-webkit-order:-1;-ms-flex-order:-1;order:-1}.order-lg-last{-webkit-order:13;-ms-flex-order:13;order:13}.order-lg-0{-webkit-order:0;-ms-flex-order:0;order:0}.order-lg-1{-webkit-order:1;-ms-flex-order:1;order:1}.order-lg-2{-webkit-order:2;-ms-flex-order:2;order:2}.order-lg-3{-webkit-order:3;-ms-flex-order:3;order:3}.order-lg-4{-webkit-order:4;-ms-flex-order:4;order:4}.order-lg-5{-webkit-order:5;-ms-flex-order:5;order:5}.order-lg-6{-webkit-order:6;-ms-flex-order:6;order:6}.order-lg-7{-webkit-order:7;-ms-flex-order:7;order:7}.order-lg-8{-webkit-order:8;-ms-flex-order:8;order:8}.order-lg-9{-webkit-order:9;-ms-flex-order:9;order:9}.order-lg-10{-webkit-order:10;-ms-flex-order:10;order:10}.order-lg-11{-webkit-order:11;-ms-flex-order:11;order:11}.order-lg-12{-webkit-order:12;-ms-flex-order:12;order:12}.offset-lg-0{margin-left:0}.offset-lg-1{margin-left:8.3333333333%}.offset-lg-2{margin-left:16.6666666667%}.offset-lg-3{margin-left:25%}.offset-lg-4{margin-left:33.3333333333%}.offset-lg-5{margin-left:41.6666666667%}.offset-lg-6{margin-left:50%}.offset-lg-7{margin-left:58.3333333333%}.offset-lg-8{margin-left:66.6666666667%}.offset-lg-9{margin-left:75%}.offset-lg-10{margin-left:83.3333333333%}.offset-lg-11{margin-left:91.6666666667%}}@media (min-width:1200px){.col-xl{-ms-flex-preferred-size:0;-webkit-flex-basis:0;flex-basis:0;-webkit-flex-grow:1;-ms-flex-positive:1;flex-grow:1;max-width:100%}.col-xl-auto{-webkit-flex:0 0 auto;-ms-flex:0 0 auto;flex:0 0 auto;width:auto;max-width:none}.col-xl-1{-webkit-flex:0 0 8.3333333333%;-ms-flex:0 0 8.3333333333%;flex:0 0 8.3333333333%;max-width:8.3333333333%}.col-xl-2{-webkit-flex:0 0 16.6666666667%;-ms-flex:0 0 16.6666666667%;flex:0 0 16.6666666667%;max-width:16.6666666667%}.col-xl-3{-webkit-flex:0 0 25%;-ms-flex:0 0 25%;flex:0 0 25%;max-width:25%}.col-xl-4{-webkit-flex:0 0 33.3333333333%;-ms-flex:0 0 33.3333333333%;flex:0 0 33.3333333333%;max-width:33.3333333333%}.col-xl-5{-webkit-flex:0 0 41.6666666667%;-ms-flex:0 0 41.6666666667%;flex:0 0 41.6666666667%;max-width:41.6666666667%}.col-xl-6{-webkit-flex:0 0 50%;-ms-flex:0 0 50%;flex:0 0 50%;max-width:50%}.col-xl-7{-webkit-flex:0 0 58.3333333333%;-ms-flex:0 0 58.3333333333%;flex:0 0 58.3333333333%;max-width:58.3333333333%}.col-xl-8{-webkit-flex:0 0 66.6666666667%;-ms-flex:0 0 66.6666666667%;flex:0 0 66.6666666667%;max-width:66.6666666667%}.col-xl-9{-webkit-flex:0 0 75%;-ms-flex:0 0 75%;flex:0 0 75%;max-width:75%}.col-xl-10{-webkit-flex:0 0 83.3333333333%;-ms-flex:0 0 83.3333333333%;flex:0 0 83.3333333333%;max-width:83.3333333333%}.col-xl-11{-webkit-flex:0 0 91.6666666667%;-ms-flex:0 0 91.6666666667%;flex:0 0 91.6666666667%;max-width:91.6666666667%}.col-xl-12{-webkit-flex:0 0 100%;-ms-flex:0 0 100%;flex:0 0 100%;max-width:100%}.order-xl-first{-webkit-order:-1;-ms-flex-order:-1;order:-1}.order-xl-last{-webkit-order:13;-ms-flex-order:13;order:13}.order-xl-0{-webkit-order:0;-ms-flex-order:0;order:0}.order-xl-1{-webkit-order:1;-ms-flex-order:1;order:1}.order-xl-2{-webkit-order:2;-ms-flex-order:2;order:2}.order-xl-3{-webkit-order:3;-ms-flex-order:3;order:3}.order-xl-4{-webkit-order:4;-ms-flex-order:4;order:4}.order-xl-5{-webkit-order:5;-ms-flex-order:5;order:5}.order-xl-6{-webkit-order:6;-ms-flex-order:6;order:6}.order-xl-7{-webkit-order:7;-ms-flex-order:7;order:7}.order-xl-8{-webkit-order:8;-ms-flex-order:8;order:8}.order-xl-9{-webkit-order:9;-ms-flex-order:9;order:9}.order-xl-10{-webkit-order:10;-ms-flex-order:10;order:10}.order-xl-11{-webkit-order:11;-ms-flex-order:11;order:11}.order-xl-12{-webkit-order:12;-ms-flex-order:12;order:12}.offset-xl-0{margin-left:0}.offset-xl-1{margin-left:8.3333333333%}.offset-xl-2{margin-left:16.6666666667%}.offset-xl-3{margin-left:25%}.offset-xl-4{margin-left:33.3333333333%}.offset-xl-5{margin-left:41.6666666667%}.offset-xl-6{margin-left:50%}.offset-xl-7{margin-left:58.3333333333%}.offset-xl-8{margin-left:66.6666666667%}.offset-xl-9{margin-left:75%}.offset-xl-10{margin-left:83.3333333333%}.offset-xl-11{margin-left:91.6666666667%}}.form-control{display:block;width:100%;padding:.375rem .75rem;font-size:1rem;line-height:1.2;color:#495057;background-color:#fff;background-clip:padding-box;border:1px solid #ced4da;border-radius:0;transition:border-color .15s ease-in-out,box-shadow .15s ease-in-out}.form-control::-ms-expand{background-color:transparent;border:0}.form-control:focus{color:#495057;background-color:#fff;border-color:#80bdff;outline:0;box-shadow:0 0 0 .2rem rgba(0,123,255,.25)}.form-control::-webkit-input-placeholder{color:#6c757d;opacity:1}.form-control:-ms-input-placeholder{color:#6c757d;opacity:1}.form-control::placeholder{color:#6c757d;opacity:1}.form-control:disabled,.form-control[readonly]{background-color:#e9ecef;opacity:1}select.form-control:not([size]):not([multiple]){height:calc(1.95rem + 2px)}select.form-control:focus::-ms-value{color:#495057;background-color:#fff}.form-control-file,.form-control-range{display:block;width:100%}.col-form-label{padding-top:calc(.375rem + 1px);padding-bottom:calc(.375rem + 1px);margin-bottom:0;font-size:inherit;line-height:1.2}.col-form-label-lg{padding-top:calc(.5rem + 1px);padding-bottom:calc(.5rem + 1px);font-size:1.25rem;line-height:1.5}.col-form-label-sm{padding-top:calc(.25rem + 1px);padding-bottom:calc(.25rem + 1px);font-size:.875rem;line-height:1.5}.form-control-plaintext{display:block;width:100%;padding-top:.375rem;padding-bottom:.375rem;margin-bottom:0;line-height:1.2;background-color:transparent;border:solid transparent;border-width:1px 0}.form-control-plaintext.form-control-lg,.form-control-plaintext.form-control-sm,.input-group-lg>.form-control-plaintext.form-control,.input-group-lg>.input-group-append>.form-control-plaintext.btn,.input-group-lg>.input-group-append>.form-control-plaintext.input-group-text,.input-group-lg>.input-group-prepend>.form-control-plaintext.btn,.input-group-lg>.input-group-prepend>.form-control-plaintext.input-group-text,.input-group-sm>.form-control-plaintext.form-control,.input-group-sm>.input-group-append>.form-control-plaintext.btn,.input-group-sm>.input-group-append>.form-control-plaintext.input-group-text,.input-group-sm>.input-group-prepend>.form-control-plaintext.btn,.input-group-sm>.input-group-prepend>.form-control-plaintext.input-group-text{padding-right:0;padding-left:0}.form-control-sm,.input-group-sm>.form-control,.input-group-sm>.input-group-append>.btn,.input-group-sm>.input-group-append>.input-group-text,.input-group-sm>.input-group-prepend>.btn,.input-group-sm>.input-group-prepend>.input-group-text{padding:.25rem .5rem;font-size:.875rem;line-height:1.5}.input-group-sm>.input-group-append>select.btn:not([size]):not([multiple]),.input-group-sm>.input-group-append>select.input-group-text:not([size]):not([multiple]),.input-group-sm>.input-group-prepend>select.btn:not([size]):not([multiple]),.input-group-sm>.input-group-prepend>select.input-group-text:not([size]):not([multiple]),.input-group-sm>select.form-control:not([size]):not([multiple]),select.form-control-sm:not([size]):not([multiple]){height:calc(1.8125rem + 2px)}.form-control-lg,.input-group-lg>.form-control,.input-group-lg>.input-group-append>.btn,.input-group-lg>.input-group-append>.input-group-text,.input-group-lg>.input-group-prepend>.btn,.input-group-lg>.input-group-prepend>.input-group-text{padding:.5rem 1rem;font-size:1.25rem;line-height:1.5}.input-group-lg>.input-group-append>select.btn:not([size]):not([multiple]),.input-group-lg>.input-group-append>select.input-group-text:not([size]):not([multiple]),.input-group-lg>.input-group-prepend>select.btn:not([size]):not([multiple]),.input-group-lg>.input-group-prepend>select.input-group-text:not([size]):not([multiple]),.input-group-lg>select.form-control:not([size]):not([multiple]),select.form-control-lg:not([size]):not([multiple]){height:calc(2.875rem + 2px)}.form-group{margin-bottom:1rem}.form-text{display:block;margin-top:.25rem}.form-row{display:-webkit-flex;display:-ms-flexbox;display:flex;-webkit-flex-wrap:wrap;-ms-flex-wrap:wrap;flex-wrap:wrap;margin-right:-5px;margin-left:-5px}.form-row>.col,.form-row>[class*=col-]{padding-right:5px;padding-left:5px}.form-check{position:relative;display:block;padding-left:1.25rem}.form-check-input{position:absolute;margin-top:.3rem;margin-left:-1.25rem}.form-check-input:disabled~.form-check-label{color:#6c757d}.form-check-label{margin-bottom:0}.form-check-inline{display:-webkit-inline-flex;display:-ms-inline-flexbox;display:inline-flex;-webkit-align-items:center;-ms-flex-align:center;align-items:center;padding-left:0;margin-right:.75rem}.form-check-inline .form-check-input{position:static;margin-top:0;margin-right:.3125rem;margin-left:0}.valid-feedback{display:none;width:100%;margin-top:.25rem;font-size:80%;color:#28a745}.valid-tooltip{position:absolute;top:100%;z-index:5;display:none;max-width:100%;padding:.5rem;margin-top:.1rem;font-size:.875rem;line-height:1;color:#fff;background-color:rgba(40,167,69,.8);border-radius:.2rem}.custom-select.is-valid,.form-control.is-valid,.was-validated .custom-select:valid,.was-validated .form-control:valid{border-color:#28a745}.custom-select.is-valid:focus,.form-control.is-valid:focus,.was-validated .custom-select:valid:focus,.was-validated .form-control:valid:focus{border-color:#28a745;box-shadow:0 0 0 .2rem rgba(40,167,69,.25)}.custom-select.is-valid~.valid-feedback,.custom-select.is-valid~.valid-tooltip,.form-control.is-valid~.valid-feedback,.form-control.is-valid~.valid-tooltip,.was-validated .custom-select:valid~.valid-feedback,.was-validated .custom-select:valid~.valid-tooltip,.was-validated .form-control:valid~.valid-feedback,.was-validated .form-control:valid~.valid-tooltip{display:block}.form-check-input.is-valid~.form-check-label,.was-validated .form-check-input:valid~.form-check-label{color:#28a745}.form-check-input.is-valid~.valid-feedback,.form-check-input.is-valid~.valid-tooltip,.was-validated .form-check-input:valid~.valid-feedback,.was-validated .form-check-input:valid~.valid-tooltip{display:block}.custom-control-input.is-valid~.custom-control-label,.was-validated .custom-control-input:valid~.custom-control-label{color:#28a745}.custom-control-input.is-valid~.custom-control-label::before,.was-validated .custom-control-input:valid~.custom-control-label::before{background-color:#71dd8a}.custom-control-input.is-valid~.valid-feedback,.custom-control-input.is-valid~.valid-tooltip,.was-validated .custom-control-input:valid~.valid-feedback,.was-validated .custom-control-input:valid~.valid-tooltip{display:block}.custom-control-input.is-valid:checked~.custom-control-label::before,.was-validated .custom-control-input:valid:checked~.custom-control-label::before{background-color:#34ce57}.custom-control-input.is-valid:focus~.custom-control-label::before,.was-validated .custom-control-input:valid:focus~.custom-control-label::before{box-shadow:0 0 0 1px #fff,0 0 0 .2rem rgba(40,167,69,.25)}.custom-file-input.is-valid~.custom-file-label,.was-validated .custom-file-input:valid~.custom-file-label{border-color:#28a745}.custom-file-input.is-valid~.custom-file-label::before,.was-validated .custom-file-input:valid~.custom-file-label::before{border-color:inherit}.custom-file-input.is-valid~.valid-feedback,.custom-file-input.is-valid~.valid-tooltip,.was-validated .custom-file-input:valid~.valid-feedback,.was-validated .custom-file-input:valid~.valid-tooltip{display:block}.custom-file-input.is-valid:focus~.custom-file-label,.was-validated .custom-file-input:valid:focus~.custom-file-label{box-shadow:0 0 0 .2rem rgba(40,167,69,.25)}.invalid-feedback{display:none;width:100%;margin-top:.25rem;font-size:80%;color:#dd6083}.invalid-tooltip{position:absolute;top:100%;z-index:5;display:none;max-width:100%;padding:.5rem;margin-top:.1rem;font-size:.875rem;line-height:1;color:#fff;background-color:rgba(221,96,131,.8);border-radius:.2rem}.custom-select.is-invalid,.form-control.is-invalid,.was-validated .custom-select:invalid,.was-validated .form-control:invalid{border-color:#dd6083}.custom-select.is-invalid:focus,.form-control.is-invalid:focus,.was-validated .custom-select:invalid:focus,.was-validated .form-control:invalid:focus{border-color:#dd6083;box-shadow:0 0 0 .2rem rgba(221,96,131,.25)}.custom-select.is-invalid~.invalid-feedback,.custom-select.is-invalid~.invalid-tooltip,.form-control.is-invalid~.invalid-feedback,.form-control.is-invalid~.invalid-tooltip,.was-validated .custom-select:invalid~.invalid-feedback,.was-validated .custom-select:invalid~.invalid-tooltip,.was-validated .form-control:invalid~.invalid-feedback,.was-validated .form-control:invalid~.invalid-tooltip{display:block}.form-check-input.is-invalid~.form-check-label,.was-validated .form-check-input:invalid~.form-check-label{color:#dd6083}.form-check-input.is-invalid~.invalid-feedback,.form-check-input.is-invalid~.invalid-tooltip,.was-validated .form-check-input:invalid~.invalid-feedback,.was-validated .form-check-input:invalid~.invalid-tooltip{display:block}.custom-control-input.is-invalid~.custom-control-label,.was-validated .custom-control-input:invalid~.custom-control-label{color:#dd6083}.custom-control-input.is-invalid~.custom-control-label::before,.was-validated .custom-control-input:invalid~.custom-control-label::before{background-color:#f3c9d5}.custom-control-input.is-invalid~.invalid-feedback,.custom-control-input.is-invalid~.invalid-tooltip,.was-validated .custom-control-input:invalid~.invalid-feedback,.was-validated .custom-control-input:invalid~.invalid-tooltip{display:block}.custom-control-input.is-invalid:checked~.custom-control-label::before,.was-validated .custom-control-input:invalid:checked~.custom-control-label::before{background-color:#e68aa4}.custom-control-input.is-invalid:focus~.custom-control-label::before,.was-validated .custom-control-input:invalid:focus~.custom-control-label::before{box-shadow:0 0 0 1px #fff,0 0 0 .2rem rgba(221,96,131,.25)}.custom-file-input.is-invalid~.custom-file-label,.was-validated .custom-file-input:invalid~.custom-file-label{border-color:#dd6083}.custom-file-input.is-invalid~.custom-file-label::before,.was-validated .custom-file-input:invalid~.custom-file-label::before{border-color:inherit}.custom-file-input.is-invalid~.invalid-feedback,.custom-file-input.is-invalid~.invalid-tooltip,.was-validated .custom-file-input:invalid~.invalid-feedback,.was-validated .custom-file-input:invalid~.invalid-tooltip{display:block}.custom-file-input.is-invalid:focus~.custom-file-label,.was-validated .custom-file-input:invalid:focus~.custom-file-label{box-shadow:0 0 0 .2rem rgba(221,96,131,.25)}.form-inline{display:-webkit-flex;display:-ms-flexbox;display:flex;-webkit-flex-flow:row wrap;-ms-flex-flow:row wrap;flex-flow:row wrap;-webkit-align-items:center;-ms-flex-align:center;align-items:center}.form-inline .form-check{width:100%}@media (min-width:576px){.form-inline label{display:-webkit-flex;display:-ms-flexbox;display:flex;-webkit-align-items:center;-ms-flex-align:center;align-items:center;-webkit-justify-content:center;-ms-flex-pack:center;justify-content:center;margin-bottom:0}.form-inline .form-group{display:-webkit-flex;display:-ms-flexbox;display:flex;-webkit-flex:0 0 auto;-ms-flex:0 0 auto;flex:0 0 auto;-webkit-flex-flow:row wrap;-ms-flex-flow:row wrap;flex-flow:row wrap;-webkit-align-items:center;-ms-flex-align:center;align-items:center;margin-bottom:0}.form-inline .form-control{display:inline-block;width:auto;vertical-align:middle}.form-inline .form-control-plaintext{display:inline-block}.form-inline .input-group{width:auto}.form-inline .form-check{display:-webkit-flex;display:-ms-flexbox;display:flex;-webkit-align-items:center;-ms-flex-align:center;align-items:center;-webkit-justify-content:center;-ms-flex-pack:center;justify-content:center;width:auto;padding-left:0}.form-inline .form-check-input{position:relative;margin-top:0;margin-right:.25rem;margin-left:0}.form-inline .custom-control{-webkit-align-items:center;-ms-flex-align:center;align-items:center;-webkit-justify-content:center;-ms-flex-pack:center;justify-content:center}.form-inline .custom-control-label{margin-bottom:0}}.btn{display:inline-block;font-weight:400;text-align:center;white-space:nowrap;vertical-align:middle;-webkit-user-select:none;-moz-user-select:none;-ms-user-select:none;user-select:none;border:1px solid transparent;padding:.375rem .75rem;font-size:1rem;line-height:1.2;border-radius:0;transition:color .15s ease-in-out,background-color .15s ease-in-out,border-color .15s ease-in-out,box-shadow .15s ease-in-out}.btn:focus,.btn:hover{text-decoration:none}.btn.focus,.btn:focus{outline:0;box-shadow:0 0 0 .2rem rgba(0,123,255,.25)}.btn.disabled,.btn:disabled{opacity:.65}.btn:not(:disabled):not(.disabled){cursor:pointer}.btn:not(:disabled):not(.disabled).active,.btn:not(:disabled):not(.disabled):active{background-image:none}a.btn.disabled,fieldset:disabled a.btn{pointer-events:none}.btn-primary{color:#fff;background-color:#007bff;border-color:#007bff}.btn-primary:hover{color:#fff;background-color:#0069d9;border-color:#0062cc}.btn-primary.focus,.btn-primary:focus{box-shadow:0 0 0 .2rem rgba(0,123,255,.5)}.btn-primary.disabled,.btn-primary:disabled{color:#fff;background-color:#007bff;border-color:#007bff}.btn-primary:not(:disabled):not(.disabled).active,.btn-primary:not(:disabled):not(.disabled):active,.show>.btn-primary.dropdown-toggle{color:#fff;background-color:#0062cc;border-color:#005cbf}.btn-primary:not(:disabled):not(.disabled).active:focus,.btn-primary:not(:disabled):not(.disabled):active:focus,.show>.btn-primary.dropdown-toggle:focus{box-shadow:0 0 0 .2rem rgba(0,123,255,.5)}.btn-secondary{color:#fff;background-color:#6c757d;border-color:#6c757d}.btn-secondary:hover{color:#fff;background-color:#5a6268;border-color:#545b62}.btn-secondary.focus,.btn-secondary:focus{box-shadow:0 0 0 .2rem rgba(108,117,125,.5)}.btn-secondary.disabled,.btn-secondary:disabled{color:#fff;background-color:#6c757d;border-color:#6c757d}.btn-secondary:not(:disabled):not(.disabled).active,.btn-secondary:not(:disabled):not(.disabled):active,.show>.btn-secondary.dropdown-toggle{color:#fff;background-color:#545b62;border-color:#4e555b}.btn-secondary:not(:disabled):not(.disabled).active:focus,.btn-secondary:not(:disabled):not(.disabled):active:focus,.show>.btn-secondary.dropdown-toggle:focus{box-shadow:0 0 0 .2rem rgba(108,117,125,.5)}.btn-success{color:#fff;background-color:#28a745;border-color:#28a745}.btn-success:hover{color:#fff;background-color:#218838;border-color:#1e7e34}.btn-success.focus,.btn-success:focus{box-shadow:0 0 0 .2rem rgba(40,167,69,.5)}.btn-success.disabled,.btn-success:disabled{color:#fff;background-color:#28a745;border-color:#28a745}.btn-success:not(:disabled):not(.disabled).active,.btn-success:not(:disabled):not(.disabled):active,.show>.btn-success.dropdown-toggle{color:#fff;background-color:#1e7e34;border-color:#1c7430}.btn-success:not(:disabled):not(.disabled).active:focus,.btn-success:not(:disabled):not(.disabled):active:focus,.show>.btn-success.dropdown-toggle:focus{box-shadow:0 0 0 .2rem rgba(40,167,69,.5)}.btn-info{color:#fff;background-color:#17a2b8;border-color:#17a2b8}.btn-info:hover{color:#fff;background-color:#138496;border-color:#117a8b}.btn-info.focus,.btn-info:focus{box-shadow:0 0 0 .2rem rgba(23,162,184,.5)}.btn-info.disabled,.btn-info:disabled{color:#fff;background-color:#17a2b8;border-color:#17a2b8}.btn-info:not(:disabled):not(.disabled).active,.btn-info:not(:disabled):not(.disabled):active,.show>.btn-info.dropdown-toggle{color:#fff;background-color:#117a8b;border-color:#10707f}.btn-info:not(:disabled):not(.disabled).active:focus,.btn-info:not(:disabled):not(.disabled):active:focus,.show>.btn-info.dropdown-toggle:focus{box-shadow:0 0 0 .2rem rgba(23,162,184,.5)}.btn-warning{color:#212529;background-color:#ffc107;border-color:#ffc107}.btn-warning:hover{color:#212529;background-color:#e0a800;border-color:#d39e00}.btn-warning.focus,.btn-warning:focus{box-shadow:0 0 0 .2rem rgba(255,193,7,.5)}.btn-warning.disabled,.btn-warning:disabled{color:#212529;background-color:#ffc107;border-color:#ffc107}.btn-warning:not(:disabled):not(.disabled).active,.btn-warning:not(:disabled):not(.disabled):active,.show>.btn-warning.dropdown-toggle{color:#212529;background-color:#d39e00;border-color:#c69500}.btn-warning:not(:disabled):not(.disabled).active:focus,.btn-warning:not(:disabled):not(.disabled):active:focus,.show>.btn-warning.dropdown-toggle:focus{box-shadow:0 0 0 .2rem rgba(255,193,7,.5)}.btn-danger{color:#fff;background-color:#dd6083;border-color:#dd6083}.btn-danger:hover{color:#fff;background-color:#d6406a;border-color:#d43662}.btn-danger.focus,.btn-danger:focus{box-shadow:0 0 0 .2rem rgba(221,96,131,.5)}.btn-danger.disabled,.btn-danger:disabled{color:#fff;background-color:#dd6083;border-color:#dd6083}.btn-danger:not(:disabled):not(.disabled).active,.btn-danger:not(:disabled):not(.disabled):active,.show>.btn-danger.dropdown-toggle{color:#fff;background-color:#d43662;border-color:#d12d5b}.btn-danger:not(:disabled):not(.disabled).active:focus,.btn-danger:not(:disabled):not(.disabled):active:focus,.show>.btn-danger.dropdown-toggle:focus{box-shadow:0 0 0 .2rem rgba(221,96,131,.5)}.btn-light{color:#212529;background-color:#f8f9fa;border-color:#f8f9fa}.btn-light:hover{color:#212529;background-color:#e2e6ea;border-color:#dae0e5}.btn-light.focus,.btn-light:focus{box-shadow:0 0 0 .2rem rgba(248,249,250,.5)}.btn-light.disabled,.btn-light:disabled{color:#212529;background-color:#f8f9fa;border-color:#f8f9fa}.btn-light:not(:disabled):not(.disabled).active,.btn-light:not(:disabled):not(.disabled):active,.show>.btn-light.dropdown-toggle{color:#212529;background-color:#dae0e5;border-color:#d3d9df}.btn-light:not(:disabled):not(.disabled).active:focus,.btn-light:not(:disabled):not(.disabled):active:focus,.show>.btn-light.dropdown-toggle:focus{box-shadow:0 0 0 .2rem rgba(248,249,250,.5)}.btn-dark{color:#fff;background-color:#343a40;border-color:#343a40}.btn-dark:hover{color:#fff;background-color:#23272b;border-color:#1d2124}.btn-dark.focus,.btn-dark:focus{box-shadow:0 0 0 .2rem rgba(52,58,64,.5)}.btn-dark.disabled,.btn-dark:disabled{color:#fff;background-color:#343a40;border-color:#343a40}.btn-dark:not(:disabled):not(.disabled).active,.btn-dark:not(:disabled):not(.disabled):active,.show>.btn-dark.dropdown-toggle{color:#fff;background-color:#1d2124;border-color:#171a1d}.btn-dark:not(:disabled):not(.disabled).active:focus,.btn-dark:not(:disabled):not(.disabled):active:focus,.show>.btn-dark.dropdown-toggle:focus{box-shadow:0 0 0 .2rem rgba(52,58,64,.5)}.btn-outline-primary{color:#007bff;background-color:transparent;background-image:none;border-color:#007bff}.btn-outline-primary:hover{color:#fff;background-color:#007bff;border-color:#007bff}.btn-outline-primary.focus,.btn-outline-primary:focus{box-shadow:0 0 0 .2rem rgba(0,123,255,.5)}.btn-outline-primary.disabled,.btn-outline-primary:disabled{color:#007bff;background-color:transparent}.btn-outline-primary:not(:disabled):not(.disabled).active,.btn-outline-primary:not(:disabled):not(.disabled):active,.show>.btn-outline-primary.dropdown-toggle{color:#fff;background-color:#007bff;border-color:#007bff}.btn-outline-primary:not(:disabled):not(.disabled).active:focus,.btn-outline-primary:not(:disabled):not(.disabled):active:focus,.show>.btn-outline-primary.dropdown-toggle:focus{box-shadow:0 0 0 .2rem rgba(0,123,255,.5)}.btn-outline-secondary{color:#6c757d;background-color:transparent;background-image:none;border-color:#6c757d}.btn-outline-secondary:hover{color:#fff;background-color:#6c757d;border-color:#6c757d}.btn-outline-secondary.focus,.btn-outline-secondary:focus{box-shadow:0 0 0 .2rem rgba(108,117,125,.5)}.btn-outline-secondary.disabled,.btn-outline-secondary:disabled{color:#6c757d;background-color:transparent}.btn-outline-secondary:not(:disabled):not(.disabled).active,.btn-outline-secondary:not(:disabled):not(.disabled):active,.show>.btn-outline-secondary.dropdown-toggle{color:#fff;background-color:#6c757d;border-color:#6c757d}.btn-outline-secondary:not(:disabled):not(.disabled).active:focus,.btn-outline-secondary:not(:disabled):not(.disabled):active:focus,.show>.btn-outline-secondary.dropdown-toggle:focus{box-shadow:0 0 0 .2rem rgba(108,117,125,.5)}.btn-outline-success{color:#28a745;background-color:transparent;background-image:none;border-color:#28a745}.btn-outline-success:hover{color:#fff;background-color:#28a745;border-color:#28a745}.btn-outline-success.focus,.btn-outline-success:focus{box-shadow:0 0 0 .2rem rgba(40,167,69,.5)}.btn-outline-success.disabled,.btn-outline-success:disabled{color:#28a745;background-color:transparent}.btn-outline-success:not(:disabled):not(.disabled).active,.btn-outline-success:not(:disabled):not(.disabled):active,.show>.btn-outline-success.dropdown-toggle{color:#fff;background-color:#28a745;border-color:#28a745}.btn-outline-success:not(:disabled):not(.disabled).active:focus,.btn-outline-success:not(:disabled):not(.disabled):active:focus,.show>.btn-outline-success.dropdown-toggle:focus{box-shadow:0 0 0 .2rem rgba(40,167,69,.5)}.btn-outline-info{color:#17a2b8;background-color:transparent;background-image:none;border-color:#17a2b8}.btn-outline-info:hover{color:#fff;background-color:#17a2b8;border-color:#17a2b8}.btn-outline-info.focus,.btn-outline-info:focus{box-shadow:0 0 0 .2rem rgba(23,162,184,.5)}.btn-outline-info.disabled,.btn-outline-info:disabled{color:#17a2b8;background-color:transparent}.btn-outline-info:not(:disabled):not(.disabled).active,.btn-outline-info:not(:disabled):not(.disabled):active,.show>.btn-outline-info.dropdown-toggle{color:#fff;background-color:#17a2b8;border-color:#17a2b8}.btn-outline-info:not(:disabled):not(.disabled).active:focus,.btn-outline-info:not(:disabled):not(.disabled):active:focus,.show>.btn-outline-info.dropdown-toggle:focus{box-shadow:0 0 0 .2rem rgba(23,162,184,.5)}.btn-outline-warning{color:#ffc107;background-color:transparent;background-image:none;border-color:#ffc107}.btn-outline-warning:hover{color:#212529;background-color:#ffc107;border-color:#ffc107}.btn-outline-warning.focus,.btn-outline-warning:focus{box-shadow:0 0 0 .2rem rgba(255,193,7,.5)}.btn-outline-warning.disabled,.btn-outline-warning:disabled{color:#ffc107;background-color:transparent}.btn-outline-warning:not(:disabled):not(.disabled).active,.btn-outline-warning:not(:disabled):not(.disabled):active,.show>.btn-outline-warning.dropdown-toggle{color:#212529;background-color:#ffc107;border-color:#ffc107}.btn-outline-warning:not(:disabled):not(.disabled).active:focus,.btn-outline-warning:not(:disabled):not(.disabled):active:focus,.show>.btn-outline-warning.dropdown-toggle:focus{box-shadow:0 0 0 .2rem rgba(255,193,7,.5)}.btn-outline-danger{color:#dd6083;background-color:transparent;background-image:none;border-color:#dd6083}.btn-outline-danger:hover{color:#fff;background-color:#dd6083;border-color:#dd6083}.btn-outline-danger.focus,.btn-outline-danger:focus{box-shadow:0 0 0 .2rem rgba(221,96,131,.5)}.btn-outline-danger.disabled,.btn-outline-danger:disabled{color:#dd6083;background-color:transparent}.btn-outline-danger:not(:disabled):not(.disabled).active,.btn-outline-danger:not(:disabled):not(.disabled):active,.show>.btn-outline-danger.dropdown-toggle{color:#fff;background-color:#dd6083;border-color:#dd6083}.btn-outline-danger:not(:disabled):not(.disabled).active:focus,.btn-outline-danger:not(:disabled):not(.disabled):active:focus,.show>.btn-outline-danger.dropdown-toggle:focus{box-shadow:0 0 0 .2rem rgba(221,96,131,.5)}.btn-outline-light{color:#f8f9fa;background-color:transparent;background-image:none;border-color:#f8f9fa}.btn-outline-light:hover{color:#212529;background-color:#f8f9fa;border-color:#f8f9fa}.btn-outline-light.focus,.btn-outline-light:focus{box-shadow:0 0 0 .2rem rgba(248,249,250,.5)}.btn-outline-light.disabled,.btn-outline-light:disabled{color:#f8f9fa;background-color:transparent}.btn-outline-light:not(:disabled):not(.disabled).active,.btn-outline-light:not(:disabled):not(.disabled):active,.show>.btn-outline-light.dropdown-toggle{color:#212529;background-color:#f8f9fa;border-color:#f8f9fa}.btn-outline-light:not(:disabled):not(.disabled).active:focus,.btn-outline-light:not(:disabled):not(.disabled):active:focus,.show>.btn-outline-light.dropdown-toggle:focus{box-shadow:0 0 0 .2rem rgba(248,249,250,.5)}.btn-outline-dark{color:#343a40;background-color:transparent;background-image:none;border-color:#343a40}.btn-outline-dark:hover{color:#fff;background-color:#343a40;border-color:#343a40}.btn-outline-dark.focus,.btn-outline-dark:focus{box-shadow:0 0 0 .2rem rgba(52,58,64,.5)}.btn-outline-dark.disabled,.btn-outline-dark:disabled{color:#343a40;background-color:transparent}.btn-outline-dark:not(:disabled):not(.disabled).active,.btn-outline-dark:not(:disabled):not(.disabled):active,.show>.btn-outline-dark.dropdown-toggle{color:#fff;background-color:#343a40;border-color:#343a40}.btn-outline-dark:not(:disabled):not(.disabled).active:focus,.btn-outline-dark:not(:disabled):not(.disabled):active:focus,.show>.btn-outline-dark.dropdown-toggle:focus{box-shadow:0 0 0 .2rem rgba(52,58,64,.5)}.btn-link{font-weight:400;color:#000;background-color:transparent}.btn-link:hover{color:#dd6083;text-decoration:none;background-color:transparent;border-color:transparent}.btn-link.focus,.btn-link:focus{text-decoration:none;border-color:transparent;box-shadow:none}.btn-link.disabled,.btn-link:disabled{color:#6c757d}.btn-group-lg>.btn,.btn-lg{padding:.5rem 1rem;font-size:1.25rem;line-height:1.5;border-radius:0}.btn-group-sm>.btn,.btn-sm{padding:.25rem .5rem;font-size:.875rem;line-height:1.5;border-radius:0}.btn-block{display:block;width:100%}.btn-block+.btn-block{margin-top:.5rem}input[type=button].btn-block,input[type=reset].btn-block,input[type=submit].btn-block{width:100%}.fade{opacity:0;transition:opacity .15s linear}.fade.show{opacity:1}.collapse{display:none}.collapse.show{display:block}tr.collapse.show{display:table-row}tbody.collapse.show{display:table-row-group}.collapsing{position:relative;height:0;overflow:hidden;transition:height .35s ease}.dropdown,.dropup{position:relative}.dropdown-toggle::after{display:inline-block;width:0;height:0;margin-left:.255em;vertical-align:.255em;content:"";border-top:.3em solid;border-right:.3em solid transparent;border-bottom:0;border-left:.3em solid transparent}.dropdown-toggle:empty::after{margin-left:0}.dropdown-menu{position:absolute;top:100%;left:0;z-index:1000;display:none;float:left;min-width:10rem;padding:.5rem 0;margin:.125rem 0 0;font-size:1rem;color:#212529;text-align:left;list-style:none;background-color:#fff;background-clip:padding-box;border:1px solid rgba(0,0,0,.15)}.dropup .dropdown-menu{margin-top:0;margin-bottom:.125rem}.dropup .dropdown-toggle::after{display:inline-block;width:0;height:0;margin-left:.255em;vertical-align:.255em;content:"";border-top:0;border-right:.3em solid transparent;border-bottom:.3em solid;border-left:.3em solid transparent}.dropup .dropdown-toggle:empty::after{margin-left:0}.dropright .dropdown-menu{margin-top:0;margin-left:.125rem}.dropright .dropdown-toggle::after{display:inline-block;width:0;height:0;margin-left:.255em;vertical-align:.255em;content:"";border-top:.3em solid transparent;border-bottom:.3em solid transparent;border-left:.3em solid}.dropright .dropdown-toggle:empty::after{margin-left:0}.dropright .dropdown-toggle::after{vertical-align:0}.dropleft .dropdown-menu{margin-top:0;margin-right:.125rem}.dropleft .dropdown-toggle::after{display:inline-block;width:0;height:0;margin-left:.255em;vertical-align:.255em;content:""}.dropleft .dropdown-toggle::after{display:none}.dropleft .dropdown-toggle::before{display:inline-block;width:0;height:0;margin-right:.255em;vertical-align:.255em;content:"";border-top:.3em solid transparent;border-right:.3em solid;border-bottom:.3em solid transparent}.dropleft .dropdown-toggle:empty::after{margin-left:0}.dropleft .dropdown-toggle::before{vertical-align:0}.dropdown-divider{height:0;margin:.5rem 0;overflow:hidden;border-top:1px solid #e9ecef}.dropdown-item{display:block;width:100%;padding:.25rem 1.5rem;clear:both;font-weight:400;color:#212529;text-align:inherit;white-space:nowrap;background-color:transparent;border:0}.dropdown-item:focus,.dropdown-item:hover{color:#16181b;text-decoration:none;background-color:#f8f9fa}.dropdown-item.active,.dropdown-item:active{color:#fff;text-decoration:none;background-color:#007bff}.dropdown-item.disabled,.dropdown-item:disabled{color:#6c757d;background-color:transparent}.dropdown-menu.show{display:block}.dropdown-header{display:block;padding:.5rem 1.5rem;margin-bottom:0;font-size:.875rem;color:#6c757d;white-space:nowrap}.btn-group,.btn-group-vertical{position:relative;display:-webkit-inline-flex;display:-ms-inline-flexbox;display:inline-flex;vertical-align:middle}.btn-group-vertical>.btn,.btn-group>.btn{position:relative;-webkit-flex:0 1 auto;-ms-flex:0 1 auto;flex:0 1 auto}.btn-group-vertical>.btn:hover,.btn-group>.btn:hover{z-index:1}.btn-group-vertical>.btn.active,.btn-group-vertical>.btn:active,.btn-group-vertical>.btn:focus,.btn-group>.btn.active,.btn-group>.btn:active,.btn-group>.btn:focus{z-index:1}.btn-group .btn+.btn,.btn-group .btn+.btn-group,.btn-group .btn-group+.btn,.btn-group .btn-group+.btn-group,.btn-group-vertical .btn+.btn,.btn-group-vertical .btn+.btn-group,.btn-group-vertical .btn-group+.btn,.btn-group-vertical .btn-group+.btn-group{margin-left:-1px}.btn-toolbar{display:-webkit-flex;display:-ms-flexbox;display:flex;-webkit-flex-wrap:wrap;-ms-flex-wrap:wrap;flex-wrap:wrap;-webkit-justify-content:flex-start;-ms-flex-pack:start;justify-content:flex-start}.btn-toolbar .input-group{width:auto}.btn-group>.btn:first-child{margin-left:0}.dropdown-toggle-split{padding-right:.5625rem;padding-left:.5625rem}.dropdown-toggle-split::after{margin-left:0}.btn-group-sm>.btn+.dropdown-toggle-split,.btn-sm+.dropdown-toggle-split{padding-right:.375rem;padding-left:.375rem}.btn-group-lg>.btn+.dropdown-toggle-split,.btn-lg+.dropdown-toggle-split{padding-right:.75rem;padding-left:.75rem}.btn-group-vertical{-webkit-flex-direction:column;-ms-flex-direction:column;flex-direction:column;-webkit-align-items:flex-start;-ms-flex-align:start;align-items:flex-start;-webkit-justify-content:center;-ms-flex-pack:center;justify-content:center}.btn-group-vertical .btn,.btn-group-vertical .btn-group{width:100%}.btn-group-vertical>.btn+.btn,.btn-group-vertical>.btn+.btn-group,.btn-group-vertical>.btn-group+.btn,.btn-group-vertical>.btn-group+.btn-group{margin-top:-1px;margin-left:0}.btn-group-toggle>.btn,.btn-group-toggle>.btn-group>.btn{margin-bottom:0}.btn-group-toggle>.btn input[type=checkbox],.btn-group-toggle>.btn input[type=radio],.btn-group-toggle>.btn-group>.btn input[type=checkbox],.btn-group-toggle>.btn-group>.btn input[type=radio]{position:absolute;clip:rect(0,0,0,0);pointer-events:none}.input-group{position:relative;display:-webkit-flex;display:-ms-flexbox;display:flex;-webkit-flex-wrap:wrap;-ms-flex-wrap:wrap;flex-wrap:wrap;-webkit-align-items:stretch;-ms-flex-align:stretch;align-items:stretch;width:100%}.input-group>.custom-file,.input-group>.custom-select,.input-group>.form-control{position:relative;-webkit-flex:1 1 auto;-ms-flex:1 1 auto;flex:1 1 auto;width:1%;margin-bottom:0}.input-group>.custom-file:focus,.input-group>.custom-select:focus,.input-group>.form-control:focus{z-index:3}.input-group>.custom-file+.custom-file,.input-group>.custom-file+.custom-select,.input-group>.custom-file+.form-control,.input-group>.custom-select+.custom-file,.input-group>.custom-select+.custom-select,.input-group>.custom-select+.form-control,.input-group>.form-control+.custom-file,.input-group>.form-control+.custom-select,.input-group>.form-control+.form-control{margin-left:-1px}.input-group>.custom-file{display:-webkit-flex;display:-ms-flexbox;display:flex;-webkit-align-items:center;-ms-flex-align:center;align-items:center}.input-group-append,.input-group-prepend{display:-webkit-flex;display:-ms-flexbox;display:flex}.input-group-append .btn,.input-group-prepend .btn{position:relative;z-index:2}.input-group-append .btn+.btn,.input-group-append .btn+.input-group-text,.input-group-append .input-group-text+.btn,.input-group-append .input-group-text+.input-group-text,.input-group-prepend .btn+.btn,.input-group-prepend .btn+.input-group-text,.input-group-prepend .input-group-text+.btn,.input-group-prepend .input-group-text+.input-group-text{margin-left:-1px}.input-group-prepend{margin-right:-1px}.input-group-append{margin-left:-1px}.input-group-text{display:-webkit-flex;display:-ms-flexbox;display:flex;-webkit-align-items:center;-ms-flex-align:center;align-items:center;padding:.375rem .75rem;margin-bottom:0;font-size:1rem;font-weight:400;line-height:1.2;color:#495057;text-align:center;white-space:nowrap;background-color:#e9ecef;border:1px solid #ced4da}.input-group-text input[type=checkbox],.input-group-text input[type=radio]{margin-top:0}.custom-control{position:relative;display:block;min-height:1.2rem;padding-left:1.5rem}.custom-control-inline{display:-webkit-inline-flex;display:-ms-inline-flexbox;display:inline-flex;margin-right:1rem}.custom-control-input{position:absolute;z-index:-1;opacity:0}.custom-control-input:checked~.custom-control-label::before{color:#fff;background-color:#007bff}.custom-control-input:focus~.custom-control-label::before{box-shadow:0 0 0 1px #fff,0 0 0 .2rem rgba(0,123,255,.25)}.custom-control-input:active~.custom-control-label::before{color:#fff;background-color:#b3d7ff}.custom-control-input:disabled~.custom-control-label{color:#6c757d}.custom-control-input:disabled~.custom-control-label::before{background-color:#e9ecef}.custom-control-label{margin-bottom:0}.custom-control-label::before{position:absolute;top:.1rem;left:0;display:block;width:1rem;height:1rem;pointer-events:none;content:"";-webkit-user-select:none;-moz-user-select:none;-ms-user-select:none;user-select:none;background-color:#dee2e6}.custom-control-label::after{position:absolute;top:.1rem;left:0;display:block;width:1rem;height:1rem;content:"";background-repeat:no-repeat;background-position:center center;background-size:50% 50%}.custom-checkbox .custom-control-input:checked~.custom-control-label::before{background-color:#007bff}.custom-checkbox .custom-control-input:checked~.custom-control-label::after{background-image:url("data:image/svg+xml;charset=utf8,%3Csvg xmlns='http://www.w3.org/2000/svg' viewBox='0 0 8 8'%3E%3Cpath fill='white' d='M6.564.75l-3.59 3.612-1.538-1.55L0 4.26 2.974 7.25 8 2.193z'/%3E%3C/svg%3E")}.custom-checkbox .custom-control-input:indeterminate~.custom-control-label::before{background-color:#007bff}.custom-checkbox .custom-control-input:indeterminate~.custom-control-label::after{background-image:url("data:image/svg+xml;charset=utf8,%3Csvg xmlns='http://www.w3.org/2000/svg' viewBox='0 0 4 4'%3E%3Cpath stroke='white' d='M0 2h4'/%3E%3C/svg%3E")}.custom-checkbox .custom-control-input:disabled:checked~.custom-control-label::before{background-color:rgba(0,123,255,.5)}.custom-checkbox .custom-control-input:disabled:indeterminate~.custom-control-label::before{background-color:rgba(0,123,255,.5)}.custom-radio .custom-control-label::before{border-radius:50%}.custom-radio .custom-control-input:checked~.custom-control-label::before{background-color:#007bff}.custom-radio .custom-control-input:checked~.custom-control-label::after{background-image:url("data:image/svg+xml;charset=utf8,%3Csvg xmlns='http://www.w3.org/2000/svg' viewBox='-4 -4 8 8'%3E%3Ccircle r='3' fill='white'/%3E%3C/svg%3E")}.custom-radio .custom-control-input:disabled:checked~.custom-control-label::before{background-color:rgba(0,123,255,.5)}.custom-select{display:inline-block;width:100%;height:calc(1.95rem + 2px);padding:.375rem 1.75rem .375rem .75rem;line-height:1.2;color:#495057;vertical-align:middle;background:#fff url("data:image/svg+xml;charset=utf8,%3Csvg xmlns='http://www.w3.org/2000/svg' viewBox='0 0 4 5'%3E%3Cpath fill='%23343a40' d='M2 0L0 2h4zm0 5L0 3h4z'/%3E%3C/svg%3E") no-repeat right .75rem center;background-size:8px 10px;border:1px solid #ced4da;border-radius:0;-webkit-appearance:none;-moz-appearance:none;appearance:none}.custom-select:focus{border-color:#80bdff;outline:0;box-shadow:inset 0 1px 2px rgba(0,0,0,.075),0 0 5px rgba(128,189,255,.5)}.custom-select:focus::-ms-value{color:#495057;background-color:#fff}.custom-select[multiple],.custom-select[size]:not([size="1"]){height:auto;padding-right:.75rem;background-image:none}.custom-select:disabled{color:#6c757d;background-color:#e9ecef}.custom-select::-ms-expand{opacity:0}.custom-select-sm{height:calc(1.8125rem + 2px);padding-top:.375rem;padding-bottom:.375rem;font-size:75%}.custom-select-lg{height:calc(2.875rem + 2px);padding-top:.375rem;padding-bottom:.375rem;font-size:125%}.custom-file{position:relative;display:inline-block;width:100%;height:calc(1.95rem + 2px);margin-bottom:0}.custom-file-input{position:relative;z-index:2;width:100%;height:calc(1.95rem + 2px);margin:0;opacity:0}.custom-file-input:focus~.custom-file-control{border-color:#80bdff;box-shadow:0 0 0 .2rem rgba(0,123,255,.25)}.custom-file-input:focus~.custom-file-control::before{border-color:#80bdff}.custom-file-input:lang(en)~.custom-file-label::after{content:"Browse"}.custom-file-label{position:absolute;top:0;right:0;left:0;z-index:1;height:calc(1.95rem + 2px);padding:.375rem .75rem;line-height:1.2;color:#495057;background-color:#fff;border:1px solid #ced4da}.custom-file-label::after{position:absolute;top:0;right:0;bottom:0;z-index:3;display:block;height:calc(calc(1.95rem + 2px) - 1px * 2);padding:.375rem .75rem;line-height:1.2;color:#495057;content:"Browse";background-color:#e9ecef;border-left:1px solid #ced4da}.nav{display:-webkit-flex;display:-ms-flexbox;display:flex;-webkit-flex-wrap:wrap;-ms-flex-wrap:wrap;flex-wrap:wrap;padding-left:0;margin-bottom:0;list-style:none}.nav-link{display:block;padding:.5rem 1rem}.nav-link:focus,.nav-link:hover{text-decoration:none}.nav-link.disabled{color:#6c757d}.nav-tabs{border-bottom:1px solid #dee2e6}.nav-tabs .nav-item{margin-bottom:-1px}.nav-tabs .nav-link{border:1px solid transparent}.nav-tabs .nav-link:focus,.nav-tabs .nav-link:hover{border-color:#e9ecef #e9ecef #dee2e6}.nav-tabs .nav-link.disabled{color:#6c757d;background-color:transparent;border-color:transparent}.nav-tabs .nav-item.show .nav-link,.nav-tabs .nav-link.active{color:#495057;background-color:#fff;border-color:#dee2e6 #dee2e6 #fff}.nav-tabs .dropdown-menu{margin-top:-1px}.nav-pills .nav-link.active,.nav-pills .show>.nav-link{color:#fff;background-color:#007bff}.nav-fill .nav-item{-webkit-flex:1 1 auto;-ms-flex:1 1 auto;flex:1 1 auto;text-align:center}.nav-justified .nav-item{-ms-flex-preferred-size:0;-webkit-flex-basis:0;flex-basis:0;-webkit-flex-grow:1;-ms-flex-positive:1;flex-grow:1;text-align:center}.tab-content>.tab-pane{display:none}.tab-content>.active{display:block}.navbar{position:relative;display:-webkit-flex;display:-ms-flexbox;display:flex;-webkit-flex-wrap:wrap;-ms-flex-wrap:wrap;flex-wrap:wrap;-webkit-align-items:center;-ms-flex-align:center;align-items:center;-webkit-justify-content:space-between;-ms-flex-pack:justify;justify-content:space-between;padding:.5rem 1rem}.navbar>.container,.navbar>.container-fluid{display:-webkit-flex;display:-ms-flexbox;display:flex;-webkit-flex-wrap:wrap;-ms-flex-wrap:wrap;flex-wrap:wrap;-webkit-align-items:center;-ms-flex-align:center;align-items:center;-webkit-justify-content:space-between;-ms-flex-pack:justify;justify-content:space-between}.navbar-brand{display:inline-block;padding-top:.35rem;padding-bottom:.35rem;margin-right:1rem;font-size:1.25rem;line-height:inherit;white-space:nowrap}.navbar-brand:focus,.navbar-brand:hover{text-decoration:none}.navbar-nav{display:-webkit-flex;display:-ms-flexbox;display:flex;-webkit-flex-direction:column;-ms-flex-direction:column;flex-direction:column;padding-left:0;margin-bottom:0;list-style:none}.navbar-nav .nav-link{padding-right:0;padding-left:0}.navbar-nav .dropdown-menu{position:static;float:none}.navbar-text{display:inline-block;padding-top:.5rem;padding-bottom:.5rem}.navbar-collapse{-ms-flex-preferred-size:100%;-webkit-flex-basis:100%;flex-basis:100%;-webkit-flex-grow:1;-ms-flex-positive:1;flex-grow:1;-webkit-align-items:center;-ms-flex-align:center;align-items:center}.navbar-toggler{padding:.25rem .75rem;font-size:1.25rem;line-height:1;background-color:transparent;border:1px solid transparent}.navbar-toggler:focus,.navbar-toggler:hover{text-decoration:none}.navbar-toggler:not(:disabled):not(.disabled){cursor:pointer}.navbar-toggler-icon{display:inline-block;width:1.5em;height:1.5em;vertical-align:middle;content:"";background:no-repeat center center;background-size:100% 100%}@media (max-width:575.98px){.navbar-expand-sm>.container,.navbar-expand-sm>.container-fluid{padding-right:0;padding-left:0}}@media (min-width:576px){.navbar-expand-sm{-webkit-flex-flow:row nowrap;-ms-flex-flow:row nowrap;flex-flow:row nowrap;-webkit-justify-content:flex-start;-ms-flex-pack:start;justify-content:flex-start}.navbar-expand-sm .navbar-nav{-webkit-flex-direction:row;-ms-flex-direction:row;flex-direction:row}.navbar-expand-sm .navbar-nav .dropdown-menu{position:absolute}.navbar-expand-sm .navbar-nav .dropdown-menu-right{right:0;left:auto}.navbar-expand-sm .navbar-nav .nav-link{padding-right:.5rem;padding-left:.5rem}.navbar-expand-sm>.container,.navbar-expand-sm>.container-fluid{-webkit-flex-wrap:nowrap;-ms-flex-wrap:nowrap;flex-wrap:nowrap}.navbar-expand-sm .navbar-collapse{display:-webkit-flex!important;display:-ms-flexbox!important;display:flex!important;-ms-flex-preferred-size:auto;-webkit-flex-basis:auto;flex-basis:auto}.navbar-expand-sm .navbar-toggler{display:none}.navbar-expand-sm .dropup .dropdown-menu{top:auto;bottom:100%}}@media (max-width:767.98px){.navbar-expand-md>.container,.navbar-expand-md>.container-fluid{padding-right:0;padding-left:0}}@media (min-width:768px){.navbar-expand-md{-webkit-flex-flow:row nowrap;-ms-flex-flow:row nowrap;flex-flow:row nowrap;-webkit-justify-content:flex-start;-ms-flex-pack:start;justify-content:flex-start}.navbar-expand-md .navbar-nav{-webkit-flex-direction:row;-ms-flex-direction:row;flex-direction:row}.navbar-expand-md .navbar-nav .dropdown-menu{position:absolute}.navbar-expand-md .navbar-nav .dropdown-menu-right{right:0;left:auto}.navbar-expand-md .navbar-nav .nav-link{padding-right:.5rem;padding-left:.5rem}.navbar-expand-md>.container,.navbar-expand-md>.container-fluid{-webkit-flex-wrap:nowrap;-ms-flex-wrap:nowrap;flex-wrap:nowrap}.navbar-expand-md .navbar-collapse{display:-webkit-flex!important;display:-ms-flexbox!important;display:flex!important;-ms-flex-preferred-size:auto;-webkit-flex-basis:auto;flex-basis:auto}.navbar-expand-md .navbar-toggler{display:none}.navbar-expand-md .dropup .dropdown-menu{top:auto;bottom:100%}}@media (max-width:991.98px){.navbar-expand-lg>.container,.navbar-expand-lg>.container-fluid{padding-right:0;padding-left:0}}@media (min-width:992px){.navbar-expand-lg{-webkit-flex-flow:row nowrap;-ms-flex-flow:row nowrap;flex-flow:row nowrap;-webkit-justify-content:flex-start;-ms-flex-pack:start;justify-content:flex-start}.navbar-expand-lg .navbar-nav{-webkit-flex-direction:row;-ms-flex-direction:row;flex-direction:row}.navbar-expand-lg .navbar-nav .dropdown-menu{position:absolute}.navbar-expand-lg .navbar-nav .dropdown-menu-right{right:0;left:auto}.navbar-expand-lg .navbar-nav .nav-link{padding-right:.5rem;padding-left:.5rem}.navbar-expand-lg>.container,.navbar-expand-lg>.container-fluid{-webkit-flex-wrap:nowrap;-ms-flex-wrap:nowrap;flex-wrap:nowrap}.navbar-expand-lg .navbar-collapse{display:-webkit-flex!important;display:-ms-flexbox!important;display:flex!important;-ms-flex-preferred-size:auto;-webkit-flex-basis:auto;flex-basis:auto}.navbar-expand-lg .navbar-toggler{display:none}.navbar-expand-lg .dropup .dropdown-menu{top:auto;bottom:100%}}@media (max-width:1199.98px){.navbar-expand-xl>.container,.navbar-expand-xl>.container-fluid{padding-right:0;padding-left:0}}@media (min-width:1200px){.navbar-expand-xl{-webkit-flex-flow:row nowrap;-ms-flex-flow:row nowrap;flex-flow:row nowrap;-webkit-justify-content:flex-start;-ms-flex-pack:start;justify-content:flex-start}.navbar-expand-xl .navbar-nav{-webkit-flex-direction:row;-ms-flex-direction:row;flex-direction:row}.navbar-expand-xl .navbar-nav .dropdown-menu{position:absolute}.navbar-expand-xl .navbar-nav .dropdown-menu-right{right:0;left:auto}.navbar-expand-xl .navbar-nav .nav-link{padding-right:.5rem;padding-left:.5rem}.navbar-expand-xl>.container,.navbar-expand-xl>.container-fluid{-webkit-flex-wrap:nowrap;-ms-flex-wrap:nowrap;flex-wrap:nowrap}.navbar-expand-xl .navbar-collapse{display:-webkit-flex!important;display:-ms-flexbox!important;display:flex!important;-ms-flex-preferred-size:auto;-webkit-flex-basis:auto;flex-basis:auto}.navbar-expand-xl .navbar-toggler{display:none}.navbar-expand-xl .dropup .dropdown-menu{top:auto;bottom:100%}}.navbar-expand{-webkit-flex-flow:row nowrap;-ms-flex-flow:row nowrap;flex-flow:row nowrap;-webkit-justify-content:flex-start;-ms-flex-pack:start;justify-content:flex-start}.navbar-expand>.container,.navbar-expand>.container-fluid{padding-right:0;padding-left:0}.navbar-expand .navbar-nav{-webkit-flex-direction:row;-ms-flex-direction:row;flex-direction:row}.navbar-expand .navbar-nav .dropdown-menu{position:absolute}.navbar-expand .navbar-nav .dropdown-menu-right{right:0;left:auto}.navbar-expand .navbar-nav .nav-link{padding-right:.5rem;padding-left:.5rem}.navbar-expand>.container,.navbar-expand>.container-fluid{-webkit-flex-wrap:nowrap;-ms-flex-wrap:nowrap;flex-wrap:nowrap}.navbar-expand .navbar-collapse{display:-webkit-flex!important;display:-ms-flexbox!important;display:flex!important;-ms-flex-preferred-size:auto;-webkit-flex-basis:auto;flex-basis:auto}.navbar-expand .navbar-toggler{display:none}.navbar-expand .dropup .dropdown-menu{top:auto;bottom:100%}.navbar-light .navbar-brand{color:rgba(0,0,0,.9)}.navbar-light .navbar-brand:focus,.navbar-light .navbar-brand:hover{color:rgba(0,0,0,.9)}.navbar-light .navbar-nav .nav-link{color:#000}.navbar-light .navbar-nav .nav-link:focus,.navbar-light .navbar-nav .nav-link:hover{color:rgba(0,0,0,.7)}.navbar-light .navbar-nav .nav-link.disabled{color:rgba(0,0,0,.3)}.navbar-light .navbar-nav .active>.nav-link,.navbar-light .navbar-nav .nav-link.active,.navbar-light .navbar-nav .nav-link.show,.navbar-light .navbar-nav .show>.nav-link{color:rgba(0,0,0,.9)}.navbar-light .navbar-toggler{color:#000;border-color:rgba(0,0,0,.1)}.navbar-light .navbar-toggler-icon{background-image:url("data:image/svg+xml;charset=utf8,%3Csvg viewBox='0 0 30 30' xmlns='http://www.w3.org/2000/svg'%3E%3Cpath stroke='black' stroke-width='2' stroke-linecap='round' stroke-miterlimit='10' d='M4 7h22M4 15h22M4 23h22'/%3E%3C/svg%3E")}.navbar-light .navbar-text{color:#000}.navbar-light .navbar-text a{color:rgba(0,0,0,.9)}.navbar-light .navbar-text a:focus,.navbar-light .navbar-text a:hover{color:rgba(0,0,0,.9)}.navbar-dark .navbar-brand{color:#fff}.navbar-dark .navbar-brand:focus,.navbar-dark .navbar-brand:hover{color:#fff}.navbar-dark .navbar-nav .nav-link{color:rgba(255,255,255,.5)}.navbar-dark .navbar-nav .nav-link:focus,.navbar-dark .navbar-nav .nav-link:hover{color:rgba(255,255,255,.75)}.navbar-dark .navbar-nav .nav-link.disabled{color:rgba(255,255,255,.25)}.navbar-dark .navbar-nav .active>.nav-link,.navbar-dark .navbar-nav .nav-link.active,.navbar-dark .navbar-nav .nav-link.show,.navbar-dark .navbar-nav .show>.nav-link{color:#fff}.navbar-dark .navbar-toggler{color:rgba(255,255,255,.5);border-color:rgba(255,255,255,.1)}.navbar-dark .navbar-toggler-icon{background-image:url("data:image/svg+xml;charset=utf8,%3Csvg viewBox='0 0 30 30' xmlns='http://www.w3.org/2000/svg'%3E%3Cpath stroke='rgba(255, 255, 255, 0.5)' stroke-width='2' stroke-linecap='round' stroke-miterlimit='10' d='M4 7h22M4 15h22M4 23h22'/%3E%3C/svg%3E")}.navbar-dark .navbar-text{color:rgba(255,255,255,.5)}.navbar-dark .navbar-text a{color:#fff}.navbar-dark .navbar-text a:focus,.navbar-dark .navbar-text a:hover{color:#fff}.card{position:relative;display:-webkit-flex;display:-ms-flexbox;display:flex;-webkit-flex-direction:column;-ms-flex-direction:column;flex-direction:column;min-width:0;word-wrap:break-word;background-color:#fff;background-clip:border-box;border:1px solid rgba(0,0,0,.125)}.card>hr{margin-right:0;margin-left:0}.card-body{-webkit-flex:1 1 auto;-ms-flex:1 1 auto;flex:1 1 auto;padding:1.25rem}.card-title{margin-bottom:.75rem}.card-subtitle{margin-top:-.375rem;margin-bottom:0}.card-text:last-child{margin-bottom:0}.card-link:hover{text-decoration:none}.card-link+.card-link{margin-left:1.25rem}.card-header{padding:.75rem 1.25rem;margin-bottom:0;background-color:rgba(0,0,0,.03);border-bottom:1px solid rgba(0,0,0,.125)}.card-header+.list-group .list-group-item:first-child{border-top:0}.card-footer{padding:.75rem 1.25rem;background-color:rgba(0,0,0,.03);border-top:1px solid rgba(0,0,0,.125)}.card-header-tabs{margin-right:-.625rem;margin-bottom:-.75rem;margin-left:-.625rem;border-bottom:0}.card-header-pills{margin-right:-.625rem;margin-left:-.625rem}.card-img-overlay{position:absolute;top:0;right:0;bottom:0;left:0;padding:1.25rem}.card-img{width:100%}.card-img-top{width:100%}.card-img-bottom{width:100%}.card-deck{display:-webkit-flex;display:-ms-flexbox;display:flex;-webkit-flex-direction:column;-ms-flex-direction:column;flex-direction:column}.card-deck .card{margin-bottom:15px}@media (min-width:576px){.card-deck{-webkit-flex-flow:row wrap;-ms-flex-flow:row wrap;flex-flow:row wrap;margin-right:-15px;margin-left:-15px}.card-deck .card{display:-webkit-flex;display:-ms-flexbox;display:flex;-webkit-flex:1 0 0%;-ms-flex:1 0 0%;flex:1 0 0%;-webkit-flex-direction:column;-ms-flex-direction:column;flex-direction:column;margin-right:15px;margin-bottom:0;margin-left:15px}}.card-group{display:-webkit-flex;display:-ms-flexbox;display:flex;-webkit-flex-direction:column;-ms-flex-direction:column;flex-direction:column}.card-group>.card{margin-bottom:15px}@media (min-width:576px){.card-group{-webkit-flex-flow:row wrap;-ms-flex-flow:row wrap;flex-flow:row wrap}.card-group>.card{-webkit-flex:1 0 0%;-ms-flex:1 0 0%;flex:1 0 0%;margin-bottom:0}.card-group>.card+.card{margin-left:0;border-left:0}}.card-columns .card{margin-bottom:.75rem}@media (min-width:576px){.card-columns{-webkit-column-count:3;-moz-column-count:3;column-count:3;-webkit-column-gap:1.25rem;-moz-column-gap:1.25rem;column-gap:1.25rem}.card-columns .card{display:inline-block;width:100%}}.media{display:-webkit-flex;display:-ms-flexbox;display:flex;-webkit-align-items:flex-start;-ms-flex-align:start;align-items:flex-start}.media-body{-webkit-flex:1;-ms-flex:1;flex:1}.list-group{display:-webkit-flex;display:-ms-flexbox;display:flex;-webkit-flex-direction:column;-ms-flex-direction:column;flex-direction:column;padding-left:0;margin-bottom:0}.list-group-item-action{width:100%;color:#495057;text-align:inherit}.list-group-item-action:focus,.list-group-item-action:hover{color:#495057;text-decoration:none;background-color:#f8f9fa}.list-group-item-action:active{color:#212529;background-color:#e9ecef}.list-group-item{position:relative;display:block;padding:.75rem 1.25rem;margin-bottom:-1px;background-color:#fff;border:1px solid rgba(0,0,0,.125)}.list-group-item:last-child{margin-bottom:0}.list-group-item:focus,.list-group-item:hover{z-index:1;text-decoration:none}.list-group-item.disabled,.list-group-item:disabled{color:#6c757d;background-color:#fff}.list-group-item.active{z-index:2;color:#fff;background-color:#007bff;border-color:#007bff}.list-group-flush .list-group-item{border-right:0;border-left:0}.list-group-flush:first-child .list-group-item:first-child{border-top:0}.list-group-flush:last-child .list-group-item:last-child{border-bottom:0}.list-group-item-primary{color:#004085;background-color:#b8daff}.list-group-item-primary.list-group-item-action:focus,.list-group-item-primary.list-group-item-action:hover{color:#004085;background-color:#9fcdff}.list-group-item-primary.list-group-item-action.active{color:#fff;background-color:#004085;border-color:#004085}.list-group-item-secondary{color:#383d41;background-color:#d6d8db}.list-group-item-secondary.list-group-item-action:focus,.list-group-item-secondary.list-group-item-action:hover{color:#383d41;background-color:#c8cbcf}.list-group-item-secondary.list-group-item-action.active{color:#fff;background-color:#383d41;border-color:#383d41}.list-group-item-success{color:#155724;background-color:#c3e6cb}.list-group-item-success.list-group-item-action:focus,.list-group-item-success.list-group-item-action:hover{color:#155724;background-color:#b1dfbb}.list-group-item-success.list-group-item-action.active{color:#fff;background-color:#155724;border-color:#155724}.list-group-item-info{color:#0c5460;background-color:#bee5eb}.list-group-item-info.list-group-item-action:focus,.list-group-item-info.list-group-item-action:hover{color:#0c5460;background-color:#abdde5}.list-group-item-info.list-group-item-action.active{color:#fff;background-color:#0c5460;border-color:#0c5460}.list-group-item-warning{color:#856404;background-color:#ffeeba}.list-group-item-warning.list-group-item-action:focus,.list-group-item-warning.list-group-item-action:hover{color:#856404;background-color:#ffe8a1}.list-group-item-warning.list-group-item-action.active{color:#fff;background-color:#856404;border-color:#856404}.list-group-item-danger{color:#733244;background-color:#f5d2dc}.list-group-item-danger.list-group-item-action:focus,.list-group-item-danger.list-group-item-action:hover{color:#733244;background-color:#f0bdcc}.list-group-item-danger.list-group-item-action.active{color:#fff;background-color:#733244;border-color:#733244}.list-group-item-light{color:#818182;background-color:#fdfdfe}.list-group-item-light.list-group-item-action:focus,.list-group-item-light.list-group-item-action:hover{color:#818182;background-color:#ececf6}.list-group-item-light.list-group-item-action.active{color:#fff;background-color:#818182;border-color:#818182}.list-group-item-dark{color:#1b1e21;background-color:#c6c8ca}.list-group-item-dark.list-group-item-action:focus,.list-group-item-dark.list-group-item-action:hover{color:#1b1e21;background-color:#b9bbbe}.list-group-item-dark.list-group-item-action.active{color:#fff;background-color:#1b1e21;border-color:#1b1e21}.modal-open{overflow:hidden}.modal{position:fixed;top:0;right:0;bottom:0;left:0;z-index:1050;display:none;overflow:hidden;outline:0}.modal-open .modal{overflow-x:hidden;overflow-y:auto}.modal-dialog{position:relative;width:auto;margin:.5rem;pointer-events:none}.modal.fade .modal-dialog{transition:-webkit-transform .3s ease-out;transition:transform .3s ease-out;-webkit-transform:translate(0,-25%);-ms-transform:translate(0,-25%);transform:translate(0,-25%)}.modal.show .modal-dialog{-webkit-transform:translate(0,0);-ms-transform:translate(0,0);transform:translate(0,0)}.modal-dialog-centered{display:-webkit-flex;display:-ms-flexbox;display:flex;-webkit-align-items:center;-ms-flex-align:center;align-items:center;min-height:calc(100% - (.5rem * 2))}.modal-content{position:relative;display:-webkit-flex;display:-ms-flexbox;display:flex;-webkit-flex-direction:column;-ms-flex-direction:column;flex-direction:column;width:100%;pointer-events:auto;background-color:#fff;background-clip:padding-box;border:1px solid rgba(0,0,0,.2);outline:0}.modal-backdrop{position:fixed;top:0;right:0;bottom:0;left:0;z-index:1040;background-color:#000}.modal-backdrop.fade{opacity:0}.modal-backdrop.show{opacity:.5}.modal-header{display:-webkit-flex;display:-ms-flexbox;display:flex;-webkit-align-items:flex-start;-ms-flex-align:start;align-items:flex-start;-webkit-justify-content:space-between;-ms-flex-pack:justify;justify-content:space-between;padding:1rem;border-bottom:1px solid #e9ecef}.modal-header .close{padding:1rem;margin:-1rem -1rem -1rem auto}.modal-title{margin-bottom:0;line-height:1.2}.modal-body{position:relative;-webkit-flex:1 1 auto;-ms-flex:1 1 auto;flex:1 1 auto;padding:1rem}.modal-footer{display:-webkit-flex;display:-ms-flexbox;display:flex;-webkit-align-items:center;-ms-flex-align:center;align-items:center;-webkit-justify-content:flex-end;-ms-flex-pack:end;justify-content:flex-end;padding:1rem;border-top:1px solid #e9ecef}.modal-footer>:not(:first-child){margin-left:.25rem}.modal-footer>:not(:last-child){margin-right:.25rem}.modal-scrollbar-measure{position:absolute;top:-9999px;width:50px;height:50px;overflow:scroll}@media (min-width:576px){.modal-dialog{max-width:500px;margin:1.75rem auto}.modal-dialog-centered{min-height:calc(100% - (1.75rem * 2))}.modal-sm{max-width:300px}}@media (min-width:992px){.modal-lg{max-width:800px}}.align-baseline{vertical-align:baseline!important}.align-top{vertical-align:top!important}.align-middle{vertical-align:middle!important}.align-bottom{vertical-align:bottom!important}.align-text-bottom{vertical-align:text-bottom!important}.align-text-top{vertical-align:text-top!important}.bg-primary{background-color:#007bff!important}a.bg-primary:focus,a.bg-primary:hover,button.bg-primary:focus,button.bg-primary:hover{background-color:#0062cc!important}.bg-secondary{background-color:#6c757d!important}a.bg-secondary:focus,a.bg-secondary:hover,button.bg-secondary:focus,button.bg-secondary:hover{background-color:#545b62!important}.bg-success{background-color:#28a745!important}a.bg-success:focus,a.bg-success:hover,button.bg-success:focus,button.bg-success:hover{background-color:#1e7e34!important}.bg-info{background-color:#17a2b8!important}a.bg-info:focus,a.bg-info:hover,button.bg-info:focus,button.bg-info:hover{background-color:#117a8b!important}.bg-warning{background-color:#ffc107!important}a.bg-warning:focus,a.bg-warning:hover,button.bg-warning:focus,button.bg-warning:hover{background-color:#d39e00!important}.bg-danger{background-color:#dd6083!important}a.bg-danger:focus,a.bg-danger:hover,button.bg-danger:focus,button.bg-danger:hover{background-color:#d43662!important}.bg-light{background-color:#f8f9fa!important}a.bg-light:focus,a.bg-light:hover,button.bg-light:focus,button.bg-light:hover{background-color:#dae0e5!important}.bg-dark{background-color:#343a40!important}a.bg-dark:focus,a.bg-dark:hover,button.bg-dark:focus,button.bg-dark:hover{background-color:#1d2124!important}.bg-white{background-color:#fff!important}.bg-transparent{background-color:transparent!important}.border{border:1px solid #dee2e6!important}.border-top{border-top:1px solid #dee2e6!important}.border-right{border-right:1px solid #dee2e6!important}.border-bottom{border-bottom:1px solid #dee2e6!important}.border-left{border-left:1px solid #dee2e6!important}.border-0{border:0!important}.border-top-0{border-top:0!important}.border-right-0{border-right:0!important}.border-bottom-0{border-bottom:0!important}.border-left-0{border-left:0!important}.border-primary{border-color:#007bff!important}.border-secondary{border-color:#6c757d!important}.border-success{border-color:#28a745!important}.border-info{border-color:#17a2b8!important}.border-warning{border-color:#ffc107!important}.border-danger{border-color:#dd6083!important}.border-light{border-color:#f8f9fa!important}.border-dark{border-color:#343a40!important}.border-white{border-color:#fff!important}.rounded{border-radius:.25rem!important}.rounded-top{border-top-left-radius:.25rem!important;border-top-right-radius:.25rem!important}.rounded-right{border-top-right-radius:.25rem!important;border-bottom-right-radius:.25rem!important}.rounded-bottom{border-bottom-right-radius:.25rem!important;border-bottom-left-radius:.25rem!important}.rounded-left{border-top-left-radius:.25rem!important;border-bottom-left-radius:.25rem!important}.rounded-circle{border-radius:50%!important}.rounded-0{border-radius:0!important}.clearfix::after{display:block;clear:both;content:""}.d-none{display:none!important}.d-inline{display:inline!important}.d-inline-block{display:inline-block!important}.d-block{display:block!important}.d-table{display:table!important}.d-table-row{display:table-row!important}.d-table-cell{display:table-cell!important}.d-flex{display:-webkit-flex!important;display:-ms-flexbox!important;display:flex!important}.d-inline-flex{display:-webkit-inline-flex!important;display:-ms-inline-flexbox!important;display:inline-flex!important}@media (min-width:576px){.d-sm-none{display:none!important}.d-sm-inline{display:inline!important}.d-sm-inline-block{display:inline-block!important}.d-sm-block{display:block!important}.d-sm-table{display:table!important}.d-sm-table-row{display:table-row!important}.d-sm-table-cell{display:table-cell!important}.d-sm-flex{display:-webkit-flex!important;display:-ms-flexbox!important;display:flex!important}.d-sm-inline-flex{display:-webkit-inline-flex!important;display:-ms-inline-flexbox!important;display:inline-flex!important}}@media (min-width:768px){.d-md-none{display:none!important}.d-md-inline{display:inline!important}.d-md-inline-block{display:inline-block!important}.d-md-block{display:block!important}.d-md-table{display:table!important}.d-md-table-row{display:table-row!important}.d-md-table-cell{display:table-cell!important}.d-md-flex{display:-webkit-flex!important;display:-ms-flexbox!important;display:flex!important}.d-md-inline-flex{display:-webkit-inline-flex!important;display:-ms-inline-flexbox!important;display:inline-flex!important}}@media (min-width:992px){.d-lg-none{display:none!important}.d-lg-inline{display:inline!important}.d-lg-inline-block{display:inline-block!important}.d-lg-block{display:block!important}.d-lg-table{display:table!important}.d-lg-table-row{display:table-row!important}.d-lg-table-cell{display:table-cell!important}.d-lg-flex{display:-webkit-flex!important;display:-ms-flexbox!important;display:flex!important}.d-lg-inline-flex{display:-webkit-inline-flex!important;display:-ms-inline-flexbox!important;display:inline-flex!important}}@media (min-width:1200px){.d-xl-none{display:none!important}.d-xl-inline{display:inline!important}.d-xl-inline-block{display:inline-block!important}.d-xl-block{display:block!important}.d-xl-table{display:table!important}.d-xl-table-row{display:table-row!important}.d-xl-table-cell{display:table-cell!important}.d-xl-flex{display:-webkit-flex!important;display:-ms-flexbox!important;display:flex!important}.d-xl-inline-flex{display:-webkit-inline-flex!important;display:-ms-inline-flexbox!important;display:inline-flex!important}}@media print{.d-print-none{display:none!important}.d-print-inline{display:inline!important}.d-print-inline-block{display:inline-block!important}.d-print-block{display:block!important}.d-print-table{display:table!important}.d-print-table-row{display:table-row!important}.d-print-table-cell{display:table-cell!important}.d-print-flex{display:-webkit-flex!important;display:-ms-flexbox!important;display:flex!important}.d-print-inline-flex{display:-webkit-inline-flex!important;display:-ms-inline-flexbox!important;display:inline-flex!important}}.embed-responsive{position:relative;display:block;width:100%;padding:0;overflow:hidden}.embed-responsive::before{display:block;content:""}.embed-responsive .embed-responsive-item,.embed-responsive embed,.embed-responsive iframe,.embed-responsive object,.embed-responsive video{position:absolute;top:0;bottom:0;left:0;width:100%;height:100%;border:0}.embed-responsive-21by9::before{padding-top:42.8571428571%}.embed-responsive-16by9::before{padding-top:56.25%}.embed-responsive-4by3::before{padding-top:75%}.embed-responsive-1by1::before{padding-top:100%}.flex-row{-webkit-flex-direction:row!important;-ms-flex-direction:row!important;flex-direction:row!important}.flex-column{-webkit-flex-direction:column!important;-ms-flex-direction:column!important;flex-direction:column!important}.flex-row-reverse{-webkit-flex-direction:row-reverse!important;-ms-flex-direction:row-reverse!important;flex-direction:row-reverse!important}.flex-column-reverse{-webkit-flex-direction:column-reverse!important;-ms-flex-direction:column-reverse!important;flex-direction:column-reverse!important}.flex-wrap{-webkit-flex-wrap:wrap!important;-ms-flex-wrap:wrap!important;flex-wrap:wrap!important}.flex-nowrap{-webkit-flex-wrap:nowrap!important;-ms-flex-wrap:nowrap!important;flex-wrap:nowrap!important}.flex-wrap-reverse{-webkit-flex-wrap:wrap-reverse!important;-ms-flex-wrap:wrap-reverse!important;flex-wrap:wrap-reverse!important}.justify-content-start{-webkit-justify-content:flex-start!important;-ms-flex-pack:start!important;justify-content:flex-start!important}.justify-content-end{-webkit-justify-content:flex-end!important;-ms-flex-pack:end!important;justify-content:flex-end!important}.justify-content-center{-webkit-justify-content:center!important;-ms-flex-pack:center!important;justify-content:center!important}.justify-content-between{-webkit-justify-content:space-between!important;-ms-flex-pack:justify!important;justify-content:space-between!important}.justify-content-around{-webkit-justify-content:space-around!important;-ms-flex-pack:distribute!important;justify-content:space-around!important}.align-items-start{-webkit-align-items:flex-start!important;-ms-flex-align:start!important;align-items:flex-start!important}.align-items-end{-webkit-align-items:flex-end!important;-ms-flex-align:end!important;align-items:flex-end!important}.align-items-center{-webkit-align-items:center!important;-ms-flex-align:center!important;align-items:center!important}.align-items-baseline{-webkit-align-items:baseline!important;-ms-flex-align:baseline!important;align-items:baseline!important}.align-items-stretch{-webkit-align-items:stretch!important;-ms-flex-align:stretch!important;align-items:stretch!important}.align-content-start{-ms-flex-line-pack:start!important;-webkit-align-content:flex-start!important;align-content:flex-start!important}.align-content-end{-ms-flex-line-pack:end!important;-webkit-align-content:flex-end!important;align-content:flex-end!important}.align-content-center{-ms-flex-line-pack:center!important;-webkit-align-content:center!important;align-content:center!important}.align-content-between{-ms-flex-line-pack:justify!important;-webkit-align-content:space-between!important;align-content:space-between!important}.align-content-around{-ms-flex-line-pack:distribute!important;-webkit-align-content:space-around!important;align-content:space-around!important}.align-content-stretch{-ms-flex-line-pack:stretch!important;-webkit-align-content:stretch!important;align-content:stretch!important}.align-self-auto{-ms-flex-item-align:auto!important;-webkit-align-self:auto!important;align-self:auto!important}.align-self-start{-ms-flex-item-align:start!important;-webkit-align-self:flex-start!important;align-self:flex-start!important}.align-self-end{-ms-flex-item-align:end!important;-webkit-align-self:flex-end!important;align-self:flex-end!important}.align-self-center{-ms-flex-item-align:center!important;-webkit-align-self:center!important;align-self:center!important}.align-self-baseline{-ms-flex-item-align:baseline!important;-webkit-align-self:baseline!important;align-self:baseline!important}.align-self-stretch{-ms-flex-item-align:stretch!important;-webkit-align-self:stretch!important;align-self:stretch!important}@media (min-width:576px){.flex-sm-row{-webkit-flex-direction:row!important;-ms-flex-direction:row!important;flex-direction:row!important}.flex-sm-column{-webkit-flex-direction:column!important;-ms-flex-direction:column!important;flex-direction:column!important}.flex-sm-row-reverse{-webkit-flex-direction:row-reverse!important;-ms-flex-direction:row-reverse!important;flex-direction:row-reverse!important}.flex-sm-column-reverse{-webkit-flex-direction:column-reverse!important;-ms-flex-direction:column-reverse!important;flex-direction:column-reverse!important}.flex-sm-wrap{-webkit-flex-wrap:wrap!important;-ms-flex-wrap:wrap!important;flex-wrap:wrap!important}.flex-sm-nowrap{-webkit-flex-wrap:nowrap!important;-ms-flex-wrap:nowrap!important;flex-wrap:nowrap!important}.flex-sm-wrap-reverse{-webkit-flex-wrap:wrap-reverse!important;-ms-flex-wrap:wrap-reverse!important;flex-wrap:wrap-reverse!important}.justify-content-sm-start{-webkit-justify-content:flex-start!important;-ms-flex-pack:start!important;justify-content:flex-start!important}.justify-content-sm-end{-webkit-justify-content:flex-end!important;-ms-flex-pack:end!important;justify-content:flex-end!important}.justify-content-sm-center{-webkit-justify-content:center!important;-ms-flex-pack:center!important;justify-content:center!important}.justify-content-sm-between{-webkit-justify-content:space-between!important;-ms-flex-pack:justify!important;justify-content:space-between!important}.justify-content-sm-around{-webkit-justify-content:space-around!important;-ms-flex-pack:distribute!important;justify-content:space-around!important}.align-items-sm-start{-webkit-align-items:flex-start!important;-ms-flex-align:start!important;align-items:flex-start!important}.align-items-sm-end{-webkit-align-items:flex-end!important;-ms-flex-align:end!important;align-items:flex-end!important}.align-items-sm-center{-webkit-align-items:center!important;-ms-flex-align:center!important;align-items:center!important}.align-items-sm-baseline{-webkit-align-items:baseline!important;-ms-flex-align:baseline!important;align-items:baseline!important}.align-items-sm-stretch{-webkit-align-items:stretch!important;-ms-flex-align:stretch!important;align-items:stretch!important}.align-content-sm-start{-ms-flex-line-pack:start!important;-webkit-align-content:flex-start!important;align-content:flex-start!important}.align-content-sm-end{-ms-flex-line-pack:end!important;-webkit-align-content:flex-end!important;align-content:flex-end!important}.align-content-sm-center{-ms-flex-line-pack:center!important;-webkit-align-content:center!important;align-content:center!important}.align-content-sm-between{-ms-flex-line-pack:justify!important;-webkit-align-content:space-between!important;align-content:space-between!important}.align-content-sm-around{-ms-flex-line-pack:distribute!important;-webkit-align-content:space-around!important;align-content:space-around!important}.align-content-sm-stretch{-ms-flex-line-pack:stretch!important;-webkit-align-content:stretch!important;align-content:stretch!important}.align-self-sm-auto{-ms-flex-item-align:auto!important;-webkit-align-self:auto!important;align-self:auto!important}.align-self-sm-start{-ms-flex-item-align:start!important;-webkit-align-self:flex-start!important;align-self:flex-start!important}.align-self-sm-end{-ms-flex-item-align:end!important;-webkit-align-self:flex-end!important;align-self:flex-end!important}.align-self-sm-center{-ms-flex-item-align:center!important;-webkit-align-self:center!important;align-self:center!important}.align-self-sm-baseline{-ms-flex-item-align:baseline!important;-webkit-align-self:baseline!important;align-self:baseline!important}.align-self-sm-stretch{-ms-flex-item-align:stretch!important;-webkit-align-self:stretch!important;align-self:stretch!important}}@media (min-width:768px){.flex-md-row{-webkit-flex-direction:row!important;-ms-flex-direction:row!important;flex-direction:row!important}.flex-md-column{-webkit-flex-direction:column!important;-ms-flex-direction:column!important;flex-direction:column!important}.flex-md-row-reverse{-webkit-flex-direction:row-reverse!important;-ms-flex-direction:row-reverse!important;flex-direction:row-reverse!important}.flex-md-column-reverse{-webkit-flex-direction:column-reverse!important;-ms-flex-direction:column-reverse!important;flex-direction:column-reverse!important}.flex-md-wrap{-webkit-flex-wrap:wrap!important;-ms-flex-wrap:wrap!important;flex-wrap:wrap!important}.flex-md-nowrap{-webkit-flex-wrap:nowrap!important;-ms-flex-wrap:nowrap!important;flex-wrap:nowrap!important}.flex-md-wrap-reverse{-webkit-flex-wrap:wrap-reverse!important;-ms-flex-wrap:wrap-reverse!important;flex-wrap:wrap-reverse!important}.justify-content-md-start{-webkit-justify-content:flex-start!important;-ms-flex-pack:start!important;justify-content:flex-start!important}.justify-content-md-end{-webkit-justify-content:flex-end!important;-ms-flex-pack:end!important;justify-content:flex-end!important}.justify-content-md-center{-webkit-justify-content:center!important;-ms-flex-pack:center!important;justify-content:center!important}.justify-content-md-between{-webkit-justify-content:space-between!important;-ms-flex-pack:justify!important;justify-content:space-between!important}.justify-content-md-around{-webkit-justify-content:space-around!important;-ms-flex-pack:distribute!important;justify-content:space-around!important}.align-items-md-start{-webkit-align-items:flex-start!important;-ms-flex-align:start!important;align-items:flex-start!important}.align-items-md-end{-webkit-align-items:flex-end!important;-ms-flex-align:end!important;align-items:flex-end!important}.align-items-md-center{-webkit-align-items:center!important;-ms-flex-align:center!important;align-items:center!important}.align-items-md-baseline{-webkit-align-items:baseline!important;-ms-flex-align:baseline!important;align-items:baseline!important}.align-items-md-stretch{-webkit-align-items:stretch!important;-ms-flex-align:stretch!important;align-items:stretch!important}.align-content-md-start{-ms-flex-line-pack:start!important;-webkit-align-content:flex-start!important;align-content:flex-start!important}.align-content-md-end{-ms-flex-line-pack:end!important;-webkit-align-content:flex-end!important;align-content:flex-end!important}.align-content-md-center{-ms-flex-line-pack:center!important;-webkit-align-content:center!important;align-content:center!important}.align-content-md-between{-ms-flex-line-pack:justify!important;-webkit-align-content:space-between!important;align-content:space-between!important}.align-content-md-around{-ms-flex-line-pack:distribute!important;-webkit-align-content:space-around!important;align-content:space-around!important}.align-content-md-stretch{-ms-flex-line-pack:stretch!important;-webkit-align-content:stretch!important;align-content:stretch!important}.align-self-md-auto{-ms-flex-item-align:auto!important;-webkit-align-self:auto!important;align-self:auto!important}.align-self-md-start{-ms-flex-item-align:start!important;-webkit-align-self:flex-start!important;align-self:flex-start!important}.align-self-md-end{-ms-flex-item-align:end!important;-webkit-align-self:flex-end!important;align-self:flex-end!important}.align-self-md-center{-ms-flex-item-align:center!important;-webkit-align-self:center!important;align-self:center!important}.align-self-md-baseline{-ms-flex-item-align:baseline!important;-webkit-align-self:baseline!important;align-self:baseline!important}.align-self-md-stretch{-ms-flex-item-align:stretch!important;-webkit-align-self:stretch!important;align-self:stretch!important}}@media (min-width:992px){.flex-lg-row{-webkit-flex-direction:row!important;-ms-flex-direction:row!important;flex-direction:row!important}.flex-lg-column{-webkit-flex-direction:column!important;-ms-flex-direction:column!important;flex-direction:column!important}.flex-lg-row-reverse{-webkit-flex-direction:row-reverse!important;-ms-flex-direction:row-reverse!important;flex-direction:row-reverse!important}.flex-lg-column-reverse{-webkit-flex-direction:column-reverse!important;-ms-flex-direction:column-reverse!important;flex-direction:column-reverse!important}.flex-lg-wrap{-webkit-flex-wrap:wrap!important;-ms-flex-wrap:wrap!important;flex-wrap:wrap!important}.flex-lg-nowrap{-webkit-flex-wrap:nowrap!important;-ms-flex-wrap:nowrap!important;flex-wrap:nowrap!important}.flex-lg-wrap-reverse{-webkit-flex-wrap:wrap-reverse!important;-ms-flex-wrap:wrap-reverse!important;flex-wrap:wrap-reverse!important}.justify-content-lg-start{-webkit-justify-content:flex-start!important;-ms-flex-pack:start!important;justify-content:flex-start!important}.justify-content-lg-end{-webkit-justify-content:flex-end!important;-ms-flex-pack:end!important;justify-content:flex-end!important}.justify-content-lg-center{-webkit-justify-content:center!important;-ms-flex-pack:center!important;justify-content:center!important}.justify-content-lg-between{-webkit-justify-content:space-between!important;-ms-flex-pack:justify!important;justify-content:space-between!important}.justify-content-lg-around{-webkit-justify-content:space-around!important;-ms-flex-pack:distribute!important;justify-content:space-around!important}.align-items-lg-start{-webkit-align-items:flex-start!important;-ms-flex-align:start!important;align-items:flex-start!important}.align-items-lg-end{-webkit-align-items:flex-end!important;-ms-flex-align:end!important;align-items:flex-end!important}.align-items-lg-center{-webkit-align-items:center!important;-ms-flex-align:center!important;align-items:center!important}.align-items-lg-baseline{-webkit-align-items:baseline!important;-ms-flex-align:baseline!important;align-items:baseline!important}.align-items-lg-stretch{-webkit-align-items:stretch!important;-ms-flex-align:stretch!important;align-items:stretch!important}.align-content-lg-start{-ms-flex-line-pack:start!important;-webkit-align-content:flex-start!important;align-content:flex-start!important}.align-content-lg-end{-ms-flex-line-pack:end!important;-webkit-align-content:flex-end!important;align-content:flex-end!important}.align-content-lg-center{-ms-flex-line-pack:center!important;-webkit-align-content:center!important;align-content:center!important}.align-content-lg-between{-ms-flex-line-pack:justify!important;-webkit-align-content:space-between!important;align-content:space-between!important}.align-content-lg-around{-ms-flex-line-pack:distribute!important;-webkit-align-content:space-around!important;align-content:space-around!important}.align-content-lg-stretch{-ms-flex-line-pack:stretch!important;-webkit-align-content:stretch!important;align-content:stretch!important}.align-self-lg-auto{-ms-flex-item-align:auto!important;-webkit-align-self:auto!important;align-self:auto!important}.align-self-lg-start{-ms-flex-item-align:start!important;-webkit-align-self:flex-start!important;align-self:flex-start!important}.align-self-lg-end{-ms-flex-item-align:end!important;-webkit-align-self:flex-end!important;align-self:flex-end!important}.align-self-lg-center{-ms-flex-item-align:center!important;-webkit-align-self:center!important;align-self:center!important}.align-self-lg-baseline{-ms-flex-item-align:baseline!important;-webkit-align-self:baseline!important;align-self:baseline!important}.align-self-lg-stretch{-ms-flex-item-align:stretch!important;-webkit-align-self:stretch!important;align-self:stretch!important}}@media (min-width:1200px){.flex-xl-row{-webkit-flex-direction:row!important;-ms-flex-direction:row!important;flex-direction:row!important}.flex-xl-column{-webkit-flex-direction:column!important;-ms-flex-direction:column!important;flex-direction:column!important}.flex-xl-row-reverse{-webkit-flex-direction:row-reverse!important;-ms-flex-direction:row-reverse!important;flex-direction:row-reverse!important}.flex-xl-column-reverse{-webkit-flex-direction:column-reverse!important;-ms-flex-direction:column-reverse!important;flex-direction:column-reverse!important}.flex-xl-wrap{-webkit-flex-wrap:wrap!important;-ms-flex-wrap:wrap!important;flex-wrap:wrap!important}.flex-xl-nowrap{-webkit-flex-wrap:nowrap!important;-ms-flex-wrap:nowrap!important;flex-wrap:nowrap!important}.flex-xl-wrap-reverse{-webkit-flex-wrap:wrap-reverse!important;-ms-flex-wrap:wrap-reverse!important;flex-wrap:wrap-reverse!important}.justify-content-xl-start{-webkit-justify-content:flex-start!important;-ms-flex-pack:start!important;justify-content:flex-start!important}.justify-content-xl-end{-webkit-justify-content:flex-end!important;-ms-flex-pack:end!important;justify-content:flex-end!important}.justify-content-xl-center{-webkit-justify-content:center!important;-ms-flex-pack:center!important;justify-content:center!important}.justify-content-xl-between{-webkit-justify-content:space-between!important;-ms-flex-pack:justify!important;justify-content:space-between!important}.justify-content-xl-around{-webkit-justify-content:space-around!important;-ms-flex-pack:distribute!important;justify-content:space-around!important}.align-items-xl-start{-webkit-align-items:flex-start!important;-ms-flex-align:start!important;align-items:flex-start!important}.align-items-xl-end{-webkit-align-items:flex-end!important;-ms-flex-align:end!important;align-items:flex-end!important}.align-items-xl-center{-webkit-align-items:center!important;-ms-flex-align:center!important;align-items:center!important}.align-items-xl-baseline{-webkit-align-items:baseline!important;-ms-flex-align:baseline!important;align-items:baseline!important}.align-items-xl-stretch{-webkit-align-items:stretch!important;-ms-flex-align:stretch!important;align-items:stretch!important}.align-content-xl-start{-ms-flex-line-pack:start!important;-webkit-align-content:flex-start!important;align-content:flex-start!important}.align-content-xl-end{-ms-flex-line-pack:end!important;-webkit-align-content:flex-end!important;align-content:flex-end!important}.align-content-xl-center{-ms-flex-line-pack:center!important;-webkit-align-content:center!important;align-content:center!important}.align-content-xl-between{-ms-flex-line-pack:justify!important;-webkit-align-content:space-between!important;align-content:space-between!important}.align-content-xl-around{-ms-flex-line-pack:distribute!important;-webkit-align-content:space-around!important;align-content:space-around!important}.align-content-xl-stretch{-ms-flex-line-pack:stretch!important;-webkit-align-content:stretch!important;align-content:stretch!important}.align-self-xl-auto{-ms-flex-item-align:auto!important;-webkit-align-self:auto!important;align-self:auto!important}.align-self-xl-start{-ms-flex-item-align:start!important;-webkit-align-self:flex-start!important;align-self:flex-start!important}.align-self-xl-end{-ms-flex-item-align:end!important;-webkit-align-self:flex-end!important;align-self:flex-end!important}.align-self-xl-center{-ms-flex-item-align:center!important;-webkit-align-self:center!important;align-self:center!important}.align-self-xl-baseline{-ms-flex-item-align:baseline!important;-webkit-align-self:baseline!important;align-self:baseline!important}.align-self-xl-stretch{-ms-flex-item-align:stretch!important;-webkit-align-self:stretch!important;align-self:stretch!important}}.float-left{float:left!important}.float-right{float:right!important}.float-none{float:none!important}@media (min-width:576px){.float-sm-left{float:left!important}.float-sm-right{float:right!important}.float-sm-none{float:none!important}}@media (min-width:768px){.float-md-left{float:left!important}.float-md-right{float:right!important}.float-md-none{float:none!important}}@media (min-width:992px){.float-lg-left{float:left!important}.float-lg-right{float:right!important}.float-lg-none{float:none!important}}@media (min-width:1200px){.float-xl-left{float:left!important}.float-xl-right{float:right!important}.float-xl-none{float:none!important}}.position-static{position:static!important}.position-relative{position:relative!important}.position-absolute{position:absolute!important}.position-fixed{position:fixed!important}.position-sticky{position:-webkit-sticky!important;position:sticky!important}.fixed-top{position:fixed;top:0;right:0;left:0;z-index:1030}.fixed-bottom{position:fixed;right:0;bottom:0;left:0;z-index:1030}@supports ((position:-webkit-sticky) or (position:sticky)){.sticky-top{position:-webkit-sticky;position:sticky;top:0;z-index:1020}}.sr-only{position:absolute;width:1px;height:1px;padding:0;overflow:hidden;clip:rect(0,0,0,0);white-space:nowrap;-webkit-clip-path:inset(50%);clip-path:inset(50%);border:0}.sr-only-focusable:active,.sr-only-focusable:focus{position:static;width:auto;height:auto;overflow:visible;clip:auto;white-space:normal;-webkit-clip-path:none;clip-path:none}.w-25{width:25%!important}.w-50{width:50%!important}.w-75{width:75%!important}.w-100{width:100%!important}.h-25{height:25%!important}.h-50{height:50%!important}.h-75{height:75%!important}.h-100{height:100%!important}.mw-100{max-width:100%!important}.mh-100{max-height:100%!important}.m-0{margin:0!important}.mt-0,.my-0{margin-top:0!important}.mr-0,.mx-0{margin-right:0!important}.mb-0,.my-0{margin-bottom:0!important}.ml-0,.mx-0{margin-left:0!important}.m-1{margin:.25rem!important}.mt-1,.my-1{margin-top:.25rem!important}.mr-1,.mx-1{margin-right:.25rem!important}.mb-1,.my-1{margin-bottom:.25rem!important}.ml-1,.mx-1{margin-left:.25rem!important}.m-2{margin:.5rem!important}.mt-2,.my-2{margin-top:.5rem!important}.mr-2,.mx-2{margin-right:.5rem!important}.mb-2,.my-2{margin-bottom:.5rem!important}.ml-2,.mx-2{margin-left:.5rem!important}.m-3{margin:1rem!important}.mt-3,.my-3{margin-top:1rem!important}.mr-3,.mx-3{margin-right:1rem!important}.mb-3,.my-3{margin-bottom:1rem!important}.ml-3,.mx-3{margin-left:1rem!important}.m-4{margin:1.5rem!important}.mt-4,.my-4{margin-top:1.5rem!important}.mr-4,.mx-4{margin-right:1.5rem!important}.mb-4,.my-4{margin-bottom:1.5rem!important}.ml-4,.mx-4{margin-left:1.5rem!important}.m-5{margin:3rem!important}.mt-5,.my-5{margin-top:3rem!important}.mr-5,.mx-5{margin-right:3rem!important}.mb-5,.my-5{margin-bottom:3rem!important}.ml-5,.mx-5{margin-left:3rem!important}.p-0{padding:0!important}.pt-0,.py-0{padding-top:0!important}.pr-0,.px-0{padding-right:0!important}.pb-0,.py-0{padding-bottom:0!important}.pl-0,.px-0{padding-left:0!important}.p-1{padding:.25rem!important}.pt-1,.py-1{padding-top:.25rem!important}.pr-1,.px-1{padding-right:.25rem!important}.pb-1,.py-1{padding-bottom:.25rem!important}.pl-1,.px-1{padding-left:.25rem!important}.p-2{padding:.5rem!important}.pt-2,.py-2{padding-top:.5rem!important}.pr-2,.px-2{padding-right:.5rem!important}.pb-2,.py-2{padding-bottom:.5rem!important}.pl-2,.px-2{padding-left:.5rem!important}.p-3{padding:1rem!important}.pt-3,.py-3{padding-top:1rem!important}.pr-3,.px-3{padding-right:1rem!important}.pb-3,.py-3{padding-bottom:1rem!important}.pl-3,.px-3{padding-left:1rem!important}.p-4{padding:1.5rem!important}.pt-4,.py-4{padding-top:1.5rem!important}.pr-4,.px-4{padding-right:1.5rem!important}.pb-4,.py-4{padding-bottom:1.5rem!important}.pl-4,.px-4{padding-left:1.5rem!important}.p-5{padding:3rem!important}.pt-5,.py-5{padding-top:3rem!important}.pr-5,.px-5{padding-right:3rem!important}.pb-5,.py-5{padding-bottom:3rem!important}.pl-5,.px-5{padding-left:3rem!important}.m-auto{margin:auto!important}.mt-auto,.my-auto{margin-top:auto!important}.mr-auto,.mx-auto{margin-right:auto!important}.mb-auto,.my-auto{margin-bottom:auto!important}.ml-auto,.mx-auto{margin-left:auto!important}@media (min-width:576px){.m-sm-0{margin:0!important}.mt-sm-0,.my-sm-0{margin-top:0!important}.mr-sm-0,.mx-sm-0{margin-right:0!important}.mb-sm-0,.my-sm-0{margin-bottom:0!important}.ml-sm-0,.mx-sm-0{margin-left:0!important}.m-sm-1{margin:.25rem!important}.mt-sm-1,.my-sm-1{margin-top:.25rem!important}.mr-sm-1,.mx-sm-1{margin-right:.25rem!important}.mb-sm-1,.my-sm-1{margin-bottom:.25rem!important}.ml-sm-1,.mx-sm-1{margin-left:.25rem!important}.m-sm-2{margin:.5rem!important}.mt-sm-2,.my-sm-2{margin-top:.5rem!important}.mr-sm-2,.mx-sm-2{margin-right:.5rem!important}.mb-sm-2,.my-sm-2{margin-bottom:.5rem!important}.ml-sm-2,.mx-sm-2{margin-left:.5rem!important}.m-sm-3{margin:1rem!important}.mt-sm-3,.my-sm-3{margin-top:1rem!important}.mr-sm-3,.mx-sm-3{margin-right:1rem!important}.mb-sm-3,.my-sm-3{margin-bottom:1rem!important}.ml-sm-3,.mx-sm-3{margin-left:1rem!important}.m-sm-4{margin:1.5rem!important}.mt-sm-4,.my-sm-4{margin-top:1.5rem!important}.mr-sm-4,.mx-sm-4{margin-right:1.5rem!important}.mb-sm-4,.my-sm-4{margin-bottom:1.5rem!important}.ml-sm-4,.mx-sm-4{margin-left:1.5rem!important}.m-sm-5{margin:3rem!important}.mt-sm-5,.my-sm-5{margin-top:3rem!important}.mr-sm-5,.mx-sm-5{margin-right:3rem!important}.mb-sm-5,.my-sm-5{margin-bottom:3rem!important}.ml-sm-5,.mx-sm-5{margin-left:3rem!important}.p-sm-0{padding:0!important}.pt-sm-0,.py-sm-0{padding-top:0!important}.pr-sm-0,.px-sm-0{padding-right:0!important}.pb-sm-0,.py-sm-0{padding-bottom:0!important}.pl-sm-0,.px-sm-0{padding-left:0!important}.p-sm-1{padding:.25rem!important}.pt-sm-1,.py-sm-1{padding-top:.25rem!important}.pr-sm-1,.px-sm-1{padding-right:.25rem!important}.pb-sm-1,.py-sm-1{padding-bottom:.25rem!important}.pl-sm-1,.px-sm-1{padding-left:.25rem!important}.p-sm-2{padding:.5rem!important}.pt-sm-2,.py-sm-2{padding-top:.5rem!important}.pr-sm-2,.px-sm-2{padding-right:.5rem!important}.pb-sm-2,.py-sm-2{padding-bottom:.5rem!important}.pl-sm-2,.px-sm-2{padding-left:.5rem!important}.p-sm-3{padding:1rem!important}.pt-sm-3,.py-sm-3{padding-top:1rem!important}.pr-sm-3,.px-sm-3{padding-right:1rem!important}.pb-sm-3,.py-sm-3{padding-bottom:1rem!important}.pl-sm-3,.px-sm-3{padding-left:1rem!important}.p-sm-4{padding:1.5rem!important}.pt-sm-4,.py-sm-4{padding-top:1.5rem!important}.pr-sm-4,.px-sm-4{padding-right:1.5rem!important}.pb-sm-4,.py-sm-4{padding-bottom:1.5rem!important}.pl-sm-4,.px-sm-4{padding-left:1.5rem!important}.p-sm-5{padding:3rem!important}.pt-sm-5,.py-sm-5{padding-top:3rem!important}.pr-sm-5,.px-sm-5{padding-right:3rem!important}.pb-sm-5,.py-sm-5{padding-bottom:3rem!important}.pl-sm-5,.px-sm-5{padding-left:3rem!important}.m-sm-auto{margin:auto!important}.mt-sm-auto,.my-sm-auto{margin-top:auto!important}.mr-sm-auto,.mx-sm-auto{margin-right:auto!important}.mb-sm-auto,.my-sm-auto{margin-bottom:auto!important}.ml-sm-auto,.mx-sm-auto{margin-left:auto!important}}@media (min-width:768px){.m-md-0{margin:0!important}.mt-md-0,.my-md-0{margin-top:0!important}.mr-md-0,.mx-md-0{margin-right:0!important}.mb-md-0,.my-md-0{margin-bottom:0!important}.ml-md-0,.mx-md-0{margin-left:0!important}.m-md-1{margin:.25rem!important}.mt-md-1,.my-md-1{margin-top:.25rem!important}.mr-md-1,.mx-md-1{margin-right:.25rem!important}.mb-md-1,.my-md-1{margin-bottom:.25rem!important}.ml-md-1,.mx-md-1{margin-left:.25rem!important}.m-md-2{margin:.5rem!important}.mt-md-2,.my-md-2{margin-top:.5rem!important}.mr-md-2,.mx-md-2{margin-right:.5rem!important}.mb-md-2,.my-md-2{margin-bottom:.5rem!important}.ml-md-2,.mx-md-2{margin-left:.5rem!important}.m-md-3{margin:1rem!important}.mt-md-3,.my-md-3{margin-top:1rem!important}.mr-md-3,.mx-md-3{margin-right:1rem!important}.mb-md-3,.my-md-3{margin-bottom:1rem!important}.ml-md-3,.mx-md-3{margin-left:1rem!important}.m-md-4{margin:1.5rem!important}.mt-md-4,.my-md-4{margin-top:1.5rem!important}.mr-md-4,.mx-md-4{margin-right:1.5rem!important}.mb-md-4,.my-md-4{margin-bottom:1.5rem!important}.ml-md-4,.mx-md-4{margin-left:1.5rem!important}.m-md-5{margin:3rem!important}.mt-md-5,.my-md-5{margin-top:3rem!important}.mr-md-5,.mx-md-5{margin-right:3rem!important}.mb-md-5,.my-md-5{margin-bottom:3rem!important}.ml-md-5,.mx-md-5{margin-left:3rem!important}.p-md-0{padding:0!important}.pt-md-0,.py-md-0{padding-top:0!important}.pr-md-0,.px-md-0{padding-right:0!important}.pb-md-0,.py-md-0{padding-bottom:0!important}.pl-md-0,.px-md-0{padding-left:0!important}.p-md-1{padding:.25rem!important}.pt-md-1,.py-md-1{padding-top:.25rem!important}.pr-md-1,.px-md-1{padding-right:.25rem!important}.pb-md-1,.py-md-1{padding-bottom:.25rem!important}.pl-md-1,.px-md-1{padding-left:.25rem!important}.p-md-2{padding:.5rem!important}.pt-md-2,.py-md-2{padding-top:.5rem!important}.pr-md-2,.px-md-2{padding-right:.5rem!important}.pb-md-2,.py-md-2{padding-bottom:.5rem!important}.pl-md-2,.px-md-2{padding-left:.5rem!important}.p-md-3{padding:1rem!important}.pt-md-3,.py-md-3{padding-top:1rem!important}.pr-md-3,.px-md-3{padding-right:1rem!important}.pb-md-3,.py-md-3{padding-bottom:1rem!important}.pl-md-3,.px-md-3{padding-left:1rem!important}.p-md-4{padding:1.5rem!important}.pt-md-4,.py-md-4{padding-top:1.5rem!important}.pr-md-4,.px-md-4{padding-right:1.5rem!important}.pb-md-4,.py-md-4{padding-bottom:1.5rem!important}.pl-md-4,.px-md-4{padding-left:1.5rem!important}.p-md-5{padding:3rem!important}.pt-md-5,.py-md-5{padding-top:3rem!important}.pr-md-5,.px-md-5{padding-right:3rem!important}.pb-md-5,.py-md-5{padding-bottom:3rem!important}.pl-md-5,.px-md-5{padding-left:3rem!important}.m-md-auto{margin:auto!important}.mt-md-auto,.my-md-auto{margin-top:auto!important}.mr-md-auto,.mx-md-auto{margin-right:auto!important}.mb-md-auto,.my-md-auto{margin-bottom:auto!important}.ml-md-auto,.mx-md-auto{margin-left:auto!important}}@media (min-width:992px){.m-lg-0{margin:0!important}.mt-lg-0,.my-lg-0{margin-top:0!important}.mr-lg-0,.mx-lg-0{margin-right:0!important}.mb-lg-0,.my-lg-0{margin-bottom:0!important}.ml-lg-0,.mx-lg-0{margin-left:0!important}.m-lg-1{margin:.25rem!important}.mt-lg-1,.my-lg-1{margin-top:.25rem!important}.mr-lg-1,.mx-lg-1{margin-right:.25rem!important}.mb-lg-1,.my-lg-1{margin-bottom:.25rem!important}.ml-lg-1,.mx-lg-1{margin-left:.25rem!important}.m-lg-2{margin:.5rem!important}.mt-lg-2,.my-lg-2{margin-top:.5rem!important}.mr-lg-2,.mx-lg-2{margin-right:.5rem!important}.mb-lg-2,.my-lg-2{margin-bottom:.5rem!important}.ml-lg-2,.mx-lg-2{margin-left:.5rem!important}.m-lg-3{margin:1rem!important}.mt-lg-3,.my-lg-3{margin-top:1rem!important}.mr-lg-3,.mx-lg-3{margin-right:1rem!important}.mb-lg-3,.my-lg-3{margin-bottom:1rem!important}.ml-lg-3,.mx-lg-3{margin-left:1rem!important}.m-lg-4{margin:1.5rem!important}.mt-lg-4,.my-lg-4{margin-top:1.5rem!important}.mr-lg-4,.mx-lg-4{margin-right:1.5rem!important}.mb-lg-4,.my-lg-4{margin-bottom:1.5rem!important}.ml-lg-4,.mx-lg-4{margin-left:1.5rem!important}.m-lg-5{margin:3rem!important}.mt-lg-5,.my-lg-5{margin-top:3rem!important}.mr-lg-5,.mx-lg-5{margin-right:3rem!important}.mb-lg-5,.my-lg-5{margin-bottom:3rem!important}.ml-lg-5,.mx-lg-5{margin-left:3rem!important}.p-lg-0{padding:0!important}.pt-lg-0,.py-lg-0{padding-top:0!important}.pr-lg-0,.px-lg-0{padding-right:0!important}.pb-lg-0,.py-lg-0{padding-bottom:0!important}.pl-lg-0,.px-lg-0{padding-left:0!important}.p-lg-1{padding:.25rem!important}.pt-lg-1,.py-lg-1{padding-top:.25rem!important}.pr-lg-1,.px-lg-1{padding-right:.25rem!important}.pb-lg-1,.py-lg-1{padding-bottom:.25rem!important}.pl-lg-1,.px-lg-1{padding-left:.25rem!important}.p-lg-2{padding:.5rem!important}.pt-lg-2,.py-lg-2{padding-top:.5rem!important}.pr-lg-2,.px-lg-2{padding-right:.5rem!important}.pb-lg-2,.py-lg-2{padding-bottom:.5rem!important}.pl-lg-2,.px-lg-2{padding-left:.5rem!important}.p-lg-3{padding:1rem!important}.pt-lg-3,.py-lg-3{padding-top:1rem!important}.pr-lg-3,.px-lg-3{padding-right:1rem!important}.pb-lg-3,.py-lg-3{padding-bottom:1rem!important}.pl-lg-3,.px-lg-3{padding-left:1rem!important}.p-lg-4{padding:1.5rem!important}.pt-lg-4,.py-lg-4{padding-top:1.5rem!important}.pr-lg-4,.px-lg-4{padding-right:1.5rem!important}.pb-lg-4,.py-lg-4{padding-bottom:1.5rem!important}.pl-lg-4,.px-lg-4{padding-left:1.5rem!important}.p-lg-5{padding:3rem!important}.pt-lg-5,.py-lg-5{padding-top:3rem!important}.pr-lg-5,.px-lg-5{padding-right:3rem!important}.pb-lg-5,.py-lg-5{padding-bottom:3rem!important}.pl-lg-5,.px-lg-5{padding-left:3rem!important}.m-lg-auto{margin:auto!important}.mt-lg-auto,.my-lg-auto{margin-top:auto!important}.mr-lg-auto,.mx-lg-auto{margin-right:auto!important}.mb-lg-auto,.my-lg-auto{margin-bottom:auto!important}.ml-lg-auto,.mx-lg-auto{margin-left:auto!important}}@media (min-width:1200px){.m-xl-0{margin:0!important}.mt-xl-0,.my-xl-0{margin-top:0!important}.mr-xl-0,.mx-xl-0{margin-right:0!important}.mb-xl-0,.my-xl-0{margin-bottom:0!important}.ml-xl-0,.mx-xl-0{margin-left:0!important}.m-xl-1{margin:.25rem!important}.mt-xl-1,.my-xl-1{margin-top:.25rem!important}.mr-xl-1,.mx-xl-1{margin-right:.25rem!important}.mb-xl-1,.my-xl-1{margin-bottom:.25rem!important}.ml-xl-1,.mx-xl-1{margin-left:.25rem!important}.m-xl-2{margin:.5rem!important}.mt-xl-2,.my-xl-2{margin-top:.5rem!important}.mr-xl-2,.mx-xl-2{margin-right:.5rem!important}.mb-xl-2,.my-xl-2{margin-bottom:.5rem!important}.ml-xl-2,.mx-xl-2{margin-left:.5rem!important}.m-xl-3{margin:1rem!important}.mt-xl-3,.my-xl-3{margin-top:1rem!important}.mr-xl-3,.mx-xl-3{margin-right:1rem!important}.mb-xl-3,.my-xl-3{margin-bottom:1rem!important}.ml-xl-3,.mx-xl-3{margin-left:1rem!important}.m-xl-4{margin:1.5rem!important}.mt-xl-4,.my-xl-4{margin-top:1.5rem!important}.mr-xl-4,.mx-xl-4{margin-right:1.5rem!important}.mb-xl-4,.my-xl-4{margin-bottom:1.5rem!important}.ml-xl-4,.mx-xl-4{margin-left:1.5rem!important}.m-xl-5{margin:3rem!important}.mt-xl-5,.my-xl-5{margin-top:3rem!important}.mr-xl-5,.mx-xl-5{margin-right:3rem!important}.mb-xl-5,.my-xl-5{margin-bottom:3rem!important}.ml-xl-5,.mx-xl-5{margin-left:3rem!important}.p-xl-0{padding:0!important}.pt-xl-0,.py-xl-0{padding-top:0!important}.pr-xl-0,.px-xl-0{padding-right:0!important}.pb-xl-0,.py-xl-0{padding-bottom:0!important}.pl-xl-0,.px-xl-0{padding-left:0!important}.p-xl-1{padding:.25rem!important}.pt-xl-1,.py-xl-1{padding-top:.25rem!important}.pr-xl-1,.px-xl-1{padding-right:.25rem!important}.pb-xl-1,.py-xl-1{padding-bottom:.25rem!important}.pl-xl-1,.px-xl-1{padding-left:.25rem!important}.p-xl-2{padding:.5rem!important}.pt-xl-2,.py-xl-2{padding-top:.5rem!important}.pr-xl-2,.px-xl-2{padding-right:.5rem!important}.pb-xl-2,.py-xl-2{padding-bottom:.5rem!important}.pl-xl-2,.px-xl-2{padding-left:.5rem!important}.p-xl-3{padding:1rem!important}.pt-xl-3,.py-xl-3{padding-top:1rem!important}.pr-xl-3,.px-xl-3{padding-right:1rem!important}.pb-xl-3,.py-xl-3{padding-bottom:1rem!important}.pl-xl-3,.px-xl-3{padding-left:1rem!important}.p-xl-4{padding:1.5rem!important}.pt-xl-4,.py-xl-4{padding-top:1.5rem!important}.pr-xl-4,.px-xl-4{padding-right:1.5rem!important}.pb-xl-4,.py-xl-4{padding-bottom:1.5rem!important}.pl-xl-4,.px-xl-4{padding-left:1.5rem!important}.p-xl-5{padding:3rem!important}.pt-xl-5,.py-xl-5{padding-top:3rem!important}.pr-xl-5,.px-xl-5{padding-right:3rem!important}.pb-xl-5,.py-xl-5{padding-bottom:3rem!important}.pl-xl-5,.px-xl-5{padding-left:3rem!important}.m-xl-auto{margin:auto!important}.mt-xl-auto,.my-xl-auto{margin-top:auto!important}.mr-xl-auto,.mx-xl-auto{margin-right:auto!important}.mb-xl-auto,.my-xl-auto{margin-bottom:auto!important}.ml-xl-auto,.mx-xl-auto{margin-left:auto!important}}.text-justify{text-align:justify!important}.text-nowrap{white-space:nowrap!important}.text-truncate{overflow:hidden;text-overflow:ellipsis;white-space:nowrap}.text-left{text-align:left!important}.text-right{text-align:right!important}.text-center{text-align:center!important}@media (min-width:576px){.text-sm-left{text-align:left!important}.text-sm-right{text-align:right!important}.text-sm-center{text-align:center!important}}@media (min-width:768px){.text-md-left{text-align:left!important}.text-md-right{text-align:right!important}.text-md-center{text-align:center!important}}@media (min-width:992px){.text-lg-left{text-align:left!important}.text-lg-right{text-align:right!important}.text-lg-center{text-align:center!important}}@media (min-width:1200px){.text-xl-left{text-align:left!important}.text-xl-right{text-align:right!important}.text-xl-center{text-align:center!important}}.text-lowercase{text-transform:lowercase!important}.text-uppercase{text-transform:uppercase!important}.text-capitalize{text-transform:capitalize!important}.font-weight-light{font-weight:300!important}.font-weight-normal{font-weight:400!important}.font-weight-bold{font-weight:700!important}.font-italic{font-style:italic!important}.text-white{color:#fff!important}.text-primary{color:#007bff!important}a.text-primary:focus,a.text-primary:hover{color:#0062cc!important}.text-secondary{color:#6c757d!important}a.text-secondary:focus,a.text-secondary:hover{color:#545b62!important}.text-success{color:#28a745!important}a.text-success:focus,a.text-success:hover{color:#1e7e34!important}.text-info{color:#17a2b8!important}a.text-info:focus,a.text-info:hover{color:#117a8b!important}.text-warning{color:#ffc107!important}a.text-warning:focus,a.text-warning:hover{color:#d39e00!important}.text-danger{color:#dd6083!important}a.text-danger:focus,a.text-danger:hover{color:#d43662!important}.text-light{color:#f8f9fa!important}a.text-light:focus,a.text-light:hover{color:#dae0e5!important}.text-dark{color:#343a40!important}a.text-dark:focus,a.text-dark:hover{color:#1d2124!important}.text-muted{color:#6c757d!important}.text-hide{font:0/0 a;color:transparent;text-shadow:none;background-color:transparent;border:0}.visible{visibility:visible!important}.invisible{visibility:hidden!important}@font-face{font-family:Univers;src:url(//019-ghent.org/wp-content/themes/019_template/assets/css/fonts/29F6F7_0_0.eot);src:url(//019-ghent.org/wp-content/themes/019_template/assets/css/fonts/29F6F7_0_0.eot?#iefix) format("embedded-opentype"),url(//019-ghent.org/wp-content/themes/019_template/assets/css/fonts/29F6F7_0_0.woff) format("woff"),url(//019-ghent.org/wp-content/themes/019_template/assets/css/fonts/29F6F7_0_0.ttf) format("truetype");font-weight:400;font-style:normal}@font-face{font-family:Univers;src:url(//019-ghent.org/wp-content/themes/019_template/assets/css/fonts/font.woff);src:url(//019-ghent.org/wp-content/themes/019_template/assets/css/fonts/font.woff) format("woff"),url(//019-ghent.org/wp-content/themes/019_template/assets/css/fonts/font.woff2) format("woff2");font-style:normal;font-weight:700}body,html{min-height:100%}html{font-size:100%;-webkit-text-size-adjust:100%;font-variant-ligatures:none;-webkit-font-variant-ligatures:none;text-rendering:optimizeLegibility;-moz-osx-font-smoothing:grayscale;font-smoothing:antialiased;-webkit-font-smoothing:antialiased;text-shadow:rgba(0,0,0,.01) 0 0 1px}@media (min-width:576px){a{transition:all .2s;border-bottom:1px solid transparent}a:hover{border-bottom:1px solid #dd6083}}.current-cat a,.current-menu-ancestor>a,.current-menu-item>a{color:#dd6083;border-bottom:1px solid #dd6083}p a{border-bottom:1px solid #000}p:last-of-type{margin-bottom:0!important}ul{list-style-type:none;padding-left:1.5rem}::-moz-selection{background-color:#dd6083;color:#fff}::selection{background-color:#dd6083;color:#fff}::-webkit-input-placeholder{color:#222!important;opacity:1}:-ms-input-placeholder{color:#222!important;opacity:1}::placeholder{color:#222!important;opacity:1}.figure:last-of-type{margin-bottom:0!important}@media (min-width:576px){.nn__sidebar{position:fixed;top:0;bottom:0;left:0;width:210px}}@media (min-width:576px){.nn__main-container{padding-left:225px!important}}@media (min-width:576px){.nn__border{border-right:1px solid #343a40}}.nn__back-fixed{position:fixed;top:15px;right:0;bottom:15px;left:0;z-index:-1}@media (min-width:768px){.nn__back-fixed__sidebar{width:210px;max-width:210px;min-width:210px}}.nn__fixed-lander{position:fixed;left:1rem;right:1rem;top:1rem;bottom:1rem;background-repeat:no-repeat!important;background-position:center!important;background-size:contain!important}.nn__messages{position:fixed;z-index:9999;bottom:0;left:15px;right:15px;width:auto}@media (min-width:768px){.nn__messages{width:300px;left:auto}}.nn__messages__message{background-color:#dd6083}.acf-map{width:100%;height:280px}@media (min-width:768px){.acf-map{height:400px}}.acf-map img{max-width:inherit!important}.lazyload,.lazyloading{opacity:0}.lazyloaded{opacity:1;transition:all .7s}
Other
During one of many cleanup sessions at the very beginning of 019 we came across an old discarded flagpole which once hung on the side of the building. We restored that flagpole to its original spot and raised a flag introducing ourselves to the neighborhood.
Since then we've invited many artists to contribute to the project. Sometimes the flags promote an event happening in or around 019, sometimes they act as a platform for the artist's work, sometimes they spread a message or opinion.
In march 2015 we added 14 more flagpoles to the building.
Steven De Kort
Dries Segers
UNIVERSUM CARROUSEL JOURNEY / JDVIV / IVJDV
Ine Meganck
David Bennewith
Tauba Auerbach
Experimental Jetset
Ward Heirwegh
Hanna Nilsson & Rasmus Svensson
Ines Cox
Stijn Cole
James Goggin
Daniel Eatock
John Morgan
Larry Archiampong
Joris Kritis & Julie Peeters
Werkplaats Typografie
Zak Kyes
Matthew Stadler
Will Holder
Studio ABC
Olivier Goethals
Pieter Vermeersch
Emi Kodama
Victor Sirot
Typojanchi
We Became Aware
Bert Huyghe
We Became Aware
We Became Aware
Mathieu Serruys
Karel Martens
Lauren Grusenmeyer
Manuel Raeder
Mevis & Van Deursen
Michael Bussaer
Mirko Borsche
Paul Elliman
Paul Elliman
Peter Nencini
Zak Kyes
Rebecca Stephany
ABAKE
ABAKE
Bart De Baets & Sandra Kessenaar
Olivier Goethals
Ines Cox & Ward Heirwegh
Olivier Goethals
Olivier Goethals
Olivier Goethals
Bert Huyghe
Olivier Goethals
Olivier Goethals
Olivier Goethals
Olivier Goethals
Olivier Goethals
Ilke Gers
Ilke Gers
We Became Aware
V. Vale
Paul Elliman
We Became Aware
We Became Aware
Colin H. Eeckhout
Olivier Goethals
V. Vale
Mirjam Devriendt
Olivier Goethals
Olivier Goethals
Olivier Goethals
Olivier Goethals
Olivier Goethals
Olivier Goethals
Olivier Goethals
Oscar Sanders
Philip Kortes
Philip Lyaruu
Rafael Berny
Sjoerd Van De Reep
Stijn Dries
Sybren Lempsink
We Became Aware
Quenton Miller
Quenton Miller
Quenton Miller
Olivier Goethals
Hana Miletic
Hana Miletic
Hana Miletic
Hana Miletic
Hana Miletic
Hana Miletic
Hana Miletic
Henry Holmes
Jakub Jekiel
Daeki Shim & HyoJun Shim
Maarten Vanden Eynde
Maarten Vanden Eynde
Maarten Vanden Eynde
Maarten Vanden Eynde
Mathew Kneebone
Victor Sirot
Mathew Kneebone
Mélanie Vincent
Jade Kerremans
Jade Kerremans
Hermine Cooreman
Gianna Goethals
Ferre Marnef
Febe Man
David Kalata
Thais Dupont
Thais Dupont
Thais Dupont
Willem Boel
Students 'Academie voor Bouwkunst' Amsterdam
Hana Miletic
Hana Miletic
Olivier Goethals
Andreas Mulder
Aris Stefani
Daan Van Mousch
Daeki Shim & HyoJun Shim
Daeki Shim & HyoJun Shim
Students Academie Voor Bouwkunst, Amsterdam 2017
Michiel De Cleene
Michiel De Cleene
Michiel De Cleene
Michiel De Cleene
Michiel De Cleene
Michiel De Cleene
Michiel De Cleene
Michiel De Cleene
Michiel De Cleene
Michiel De Cleene
Michiel De Cleene
Michiel De Cleene
Michiel De Cleene
Michiel De Cleene
The Book Poster / Flag Show
Silke Vandekerckhove
Telma Lannoo
Niek Pladet
Lisa Van Hoecke
Daeki Shim & HyoJun Shim
Daeki Shim & HyoJun Shim
Daeki Shim & HyoJun Shim
Jon Sueda & Christopher Hamamoto
Jon Sueda & Christopher Hamamoto
Jon Sueda & Christopher Hamamoto
Guang Yu
Guang Yu
Guang Yu
Sascha Lobe
Sascha Lobe
Sascha Lobe
Rikako Nagashima
Rikako Nagashima
Rikako Nagashima
Roosje Klap
Roosje Klap
Roosje Klap
Carlotte Stuby
Stijn Cole
Pieter Vermeersch
OK-RM
OK-RM
Erik Brandt
Erik Brandt
Tjobo Kho & Valentijn Goethals
Tjobo Kho & Valentijn Goethals
Tjobo Kho & Valentijn Goethals
Jiri Oplatek
Jiri Oplatek
Studio Joost Grootens
Studio Joost Grootens
Studio Joost Grootens
Anna Kulachek
Eike König
Eike König
Eike König
Daeki Shim & HyoJun Shim
Jonas Von Lenthe
Jonas Von Lenthe
Jonas Von Lenthe
Jonas Von Lenthe
Jonas Von Lenthe
Jonas Von Lenthe
Jonas Von Lenthe
Jonas Von Lenthe
Corné Bloed
Marlena Rether
Anne Wies
Matteo Paris
Tom Bruin Slot
Sanne Janssens
Anne Wies
Nedyalko Balev
Steven Van Raan
Julia Gersten
Joep Van Baast
OK-RM
Marijs Kempynck
Das Kunst vzw
Das Kunst vzw
Das Kunst vzw
Das Kunst vzw
Das Kunst vzw
Das Kunst vzw
Jonas Von Lenthe
Jonas Von Lenthe
Jonas Von Lenthe
Jonas Von Lenthe
Das Kunst vzw
Jonas Von Lenthe
Anna Kulachek
Anna Kulachek
Daeki Shim & HyoJun Shim
CARROUSEL JOURNEY UNIVERSUM /JDVIV / IVJDV
CARROUSEL JOURNEY UNIVERSUM /JDVIV / IVJDV
CARROUSEL JOURNEY UNIVERSUM /JDVIV / IVJDV
CARROUSEL JOURNEY UNIVERSUM /JDVIV / IVJDV
CARROUSEL JOURNEY UNIVERSUM /JDVIV / IVJDV
CARROUSEL JOURNEY UNIVERSUM /JDVIV / IVJDV
CARROUSEL JOURNEY UNIVERSUM /JDVIV / IVJDV
CARROUSEL JOURNEY UNIVERSUM /JDVIV / IVJDV
CARROUSEL JOURNEY UNIVERSUM /JDVIV / IVJDV
CARROUSEL JOURNEY UNIVERSUM /JDVIV / IVJDV
CARROUSEL JOURNEY UNIVERSUM /JDVIV / IVJDV
CARROUSEL JOURNEY UNIVERSUM /JDVIV / IVJDV
CARROUSEL JOURNEY UNIVERSUM /JDVIV / IVJDV
CARROUSEL JOURNEY UNIVERSUM /JDVIV / IVJDV
CARROUSEL JOURNEY UNIVERSUM /JDVIV / IVJDV
CARROUSEL JOURNEY UNIVERSUM /JDVIV / IVJDV
CARROUSEL JOURNEY UNIVERSUM /JDVIV / IVJDV
CARROUSEL JOURNEY UNIVERSUM /JDVIV / IVJDV
CARROUSEL JOURNEY UNIVERSUM /JDVIV / IVJDV
CARROUSEL JOURNEY UNIVERSUM /JDVIV / IVJDV
CARROUSEL JOURNEY UNIVERSUM /JDVIV / IVJDV
CARROUSEL JOURNEY UNIVERSUM /JDVIV / IVJDV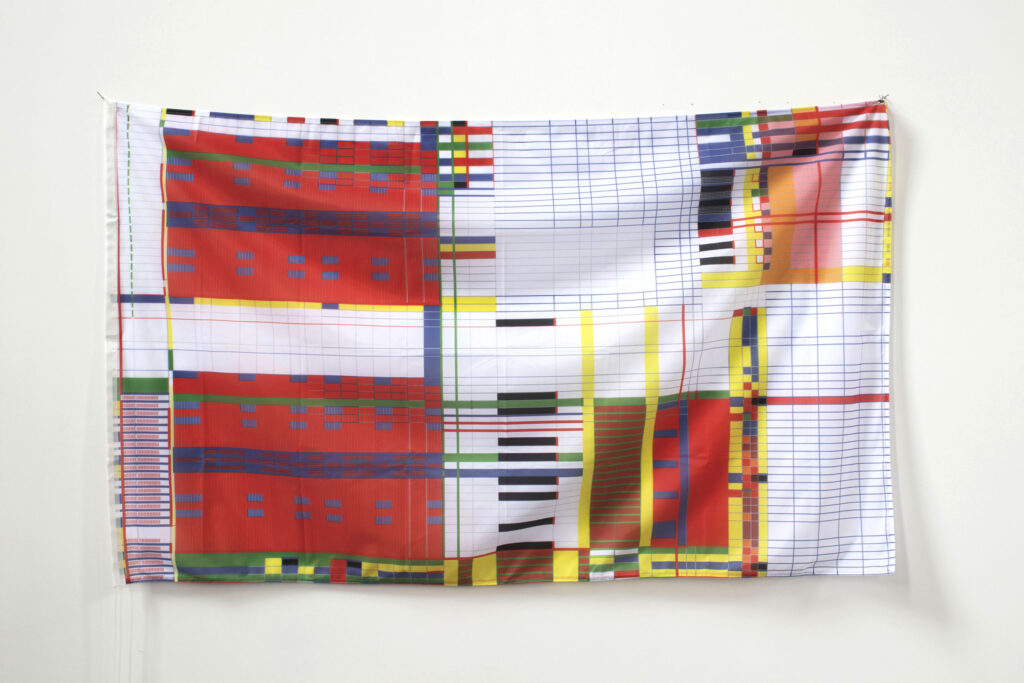 CARROUSEL JOURNEY UNIVERSUM /JDVIV / IVJDV
CARROUSEL JOURNEY UNIVERSUM /JDVIV / IVJDV
CARROUSEL JOURNEY UNIVERSUM /JDVIV / IVJDV
CARROUSEL JOURNEY UNIVERSUM /JDVIV / IVJDV
CARROUSEL JOURNEY UNIVERSUM /JDVIV / IVJDV
CARROUSEL JOURNEY UNIVERSUM /JDVIV / IVJDV
CARROUSEL JOURNEY UNIVERSUM /JDVIV / IVJDV
CARROUSEL JOURNEY UNIVERSUM /JDVIV / IVJDV
CARROUSEL JOURNEY UNIVERSUM /JDVIV / IVJDV
CARROUSEL JOURNEY UNIVERSUM /JDVIV / IVJDV
CARROUSEL JOURNEY UNIVERSUM /JDVIV / IVJDV
CARROUSEL JOURNEY UNIVERSUM /JDVIV / IVJDV
CARROUSEL JOURNEY UNIVERSUM /JDVIV / IVJDV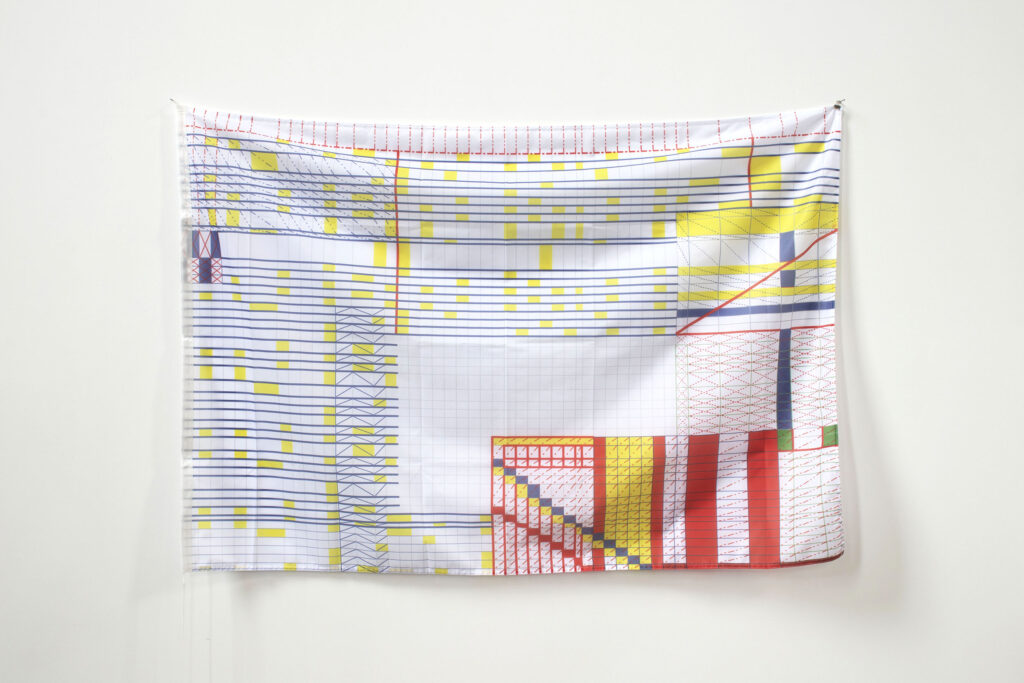 CARROUSEL JOURNEY UNIVERSUM /JDVIV / IVJDV
The Times We Live In
Students of the University of Lincoln (UK)
José Quintanar (fourteen flags)
Helmut Smits